Easter 2023 is Resurrection Day!
In-Person Easter Services, Sunday, April 9, 2023 | 6:30, 8:00, 10:30 | Immanuel Lutheran Church LCMS in Joplin, Missouri | immanueljoplin.com/EASTER
---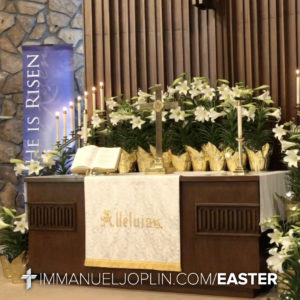 Christ is Risen! He is Risen Indeed! Alleluia! The time of Lent is over. Holy Week has passed. Jesus, who died, is most certainly alive! Join us In-Person at Immanuel Lutheran Church in Joplin, Missouri as we celebrate all that God has done for us through Jesus Christ His Son. Forgiveness, Life, and Salvation has been won, and our victory over Sin, Death, and the Power of the Devil is certain. Join us for Easter At Immanuel!
---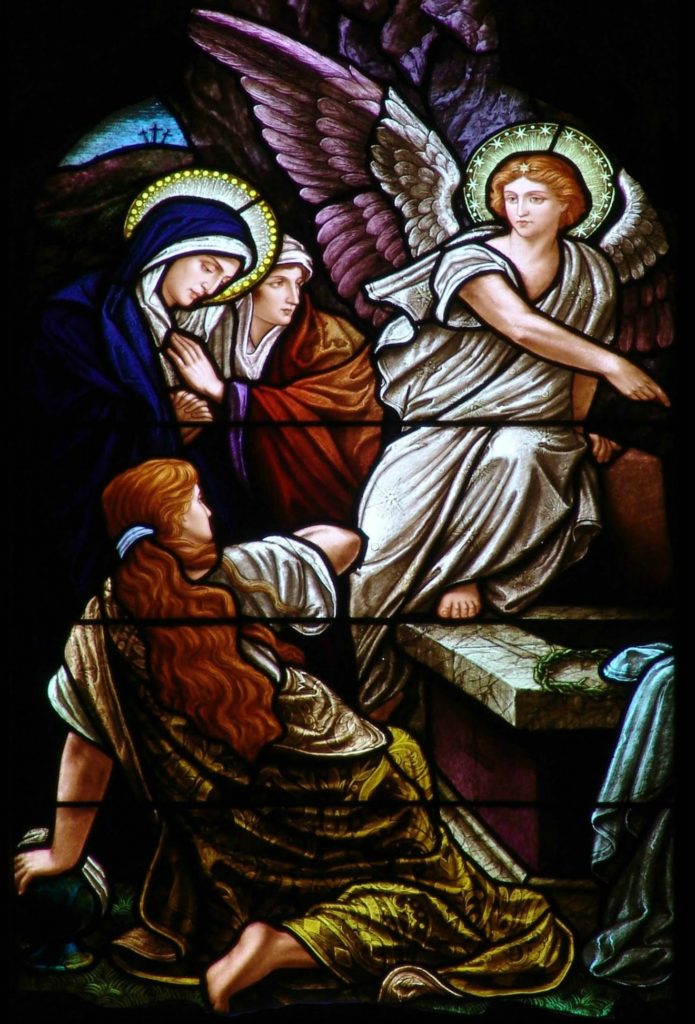 And he said to them, "Do not be alarmed. You seek Jesus of Nazareth, who was crucified. He has risen; he is not here. See the place where they laid him. But go, tell his disciples and Peter that he is going before you to Galilee. There you will see him, just as he told you." —Mark 16:6-7
---
Stay Connected to Immanuel-Joplin with Social Media
We regularly post messages, updates, sermons and resources to our social media accounts on Facebook, Twitter and Instagram, as well as YouTube and through our Podcasts. We encourage you to "follow" and "like" us online. Spread the Word!
Learn More