---
Youth Belong at Immanuel
---
Will your family or group take a turn providing a Youth Meal for our hungry teenagers? Sign Up HERE. Thanks!
---
We are the student ministry of Immanuel Lutheran Church. Our Youth Center is a place to belong, grow, and serve for students in grades 6 to 12. Join us in our Youth Ministry!
Youth Building with comfy couches and seating areas, technology and screens, ping pong, pool table, great snacks and more—a space designed for young people.
Sunday Morning Bible Class for middle and high school students, with studies that help us to understand the ever-changing world and culture we live in as we learn of truth that does not change—Jesus Christ and His Word, the Bible. (Sundays from 9:20 to 10:15am)
Sunday School for pre-high school youth, held in the School Building. (NOTE: Middle school youth are encouraged to join the high schoolers in the Youth Center.)
Youth Night Wednesdays—Food, Friends, Faith—for students in middle school and high school all through the school year.
Midweek Confirmation Classes to help 7th & 8th graders and their parents to grow together in faith. (Wednesdays from 6:45 to 8:00pm)
Opportunities for service both near and far, including yearly national mission trips. (Our Summer 2023 trip has us serving God in Michigan!)
State-wide and National Youth Gatherings and other activities designed to help students connect with God and one another.
A diverse youth ministry, attracting and welcoming students from nearly a dozen area schools.
A caring, safe environment to nurture faith and grow in relationship with Jesus Christ and one another.
---
Stay Connected with REMIND
REMIND is Immanuel-Joplin Youth's text messaging service.
A way to communicate safely with students and families.
Receive messages once or twice a week to keep you informed.
Text "@joplinuth" to "81010" to begin, or follow this link: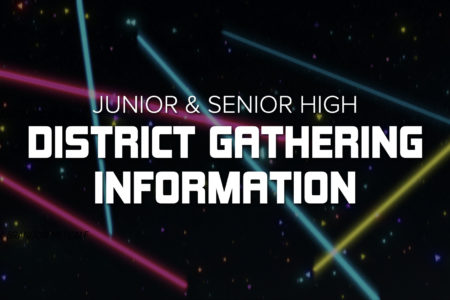 Come to the 2023 Missouri District Youth Gathering! Cross Pointe Retreat Center – Rocky Mount, Lake of the Ozarks | March 24-26, 2023 | Grades 6-12 | Joplin Youth Sign Up Now Through February 26 Live Love(d) The weekend-long Youth Gathering Trip is open to all active students in grades 6-12 at Immanuel Lutheran Church and Martin Luther School in Joplin! Join us as we gather our junior high and high school youth with other Lutheran congregations from around the state…