Christ is Risen! He is Risen Indeed! Alleluia!
He is risen! He is risen indeed! Thank you for joining us at Immanuel Lutheran Church in Joplin, Missouri as we celebrate the Resurrection of our Lord Jesus Christ on Easter Sunday! Welcome to Easter at Immanuel.
Join us at 6:30, 8:00, or 10:30am!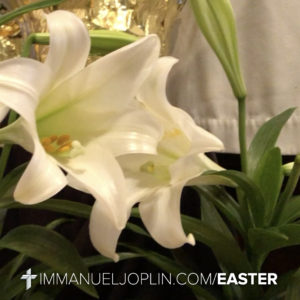 Our Easter Services feature views of our church sanctuary decorated for Easter, beautiful music, an uplifting message of hope, plus a few surprises too.
We invite you to join us for worship throughout Holy Week. In addition to our Easter Services on April 9, we have worship services on Palm Sunday (4/2), Maundy Thursday (4/6), Good Friday (4/7), and Holy Saturday (4/8). We hope you'll join us every Sunday as we gather for worship, both in-person and online!
The Easter Breakfast and Egg Hunt are back this year! Join us between services in the gym. (limited menu before 8:30 — Egg Hunt at 9:45)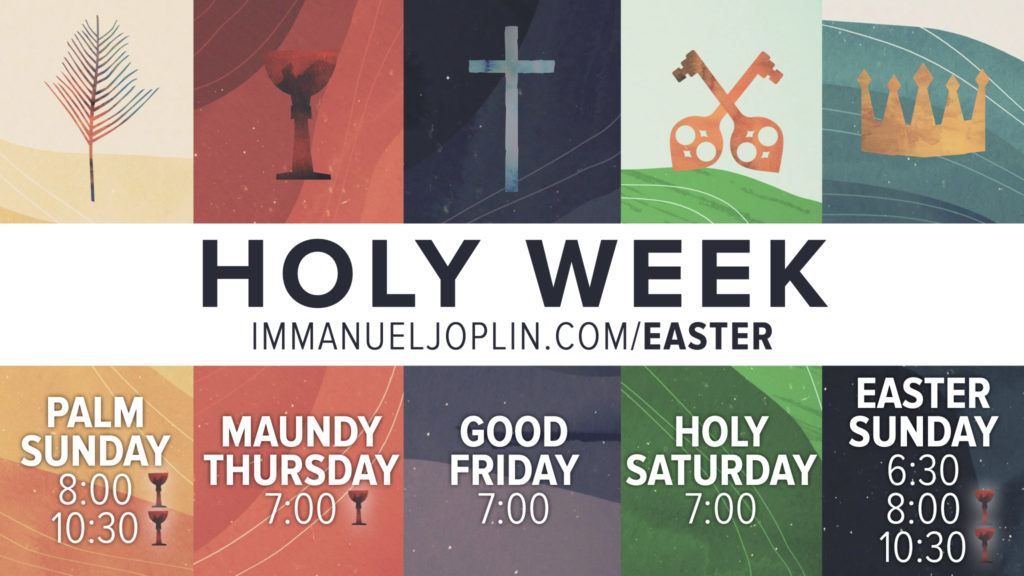 Join Us for Holy Week and Easter Services
---
ARCHIVE: Easter 2020 "Selfies"
Thanks for making our Easter Selfies and Alleluia Butterflies such a success! Watch the Easter 2020 Intro video here.
Enjoy this Easter 2020 Selfie photo gallery with all of our Easter Selfies inside!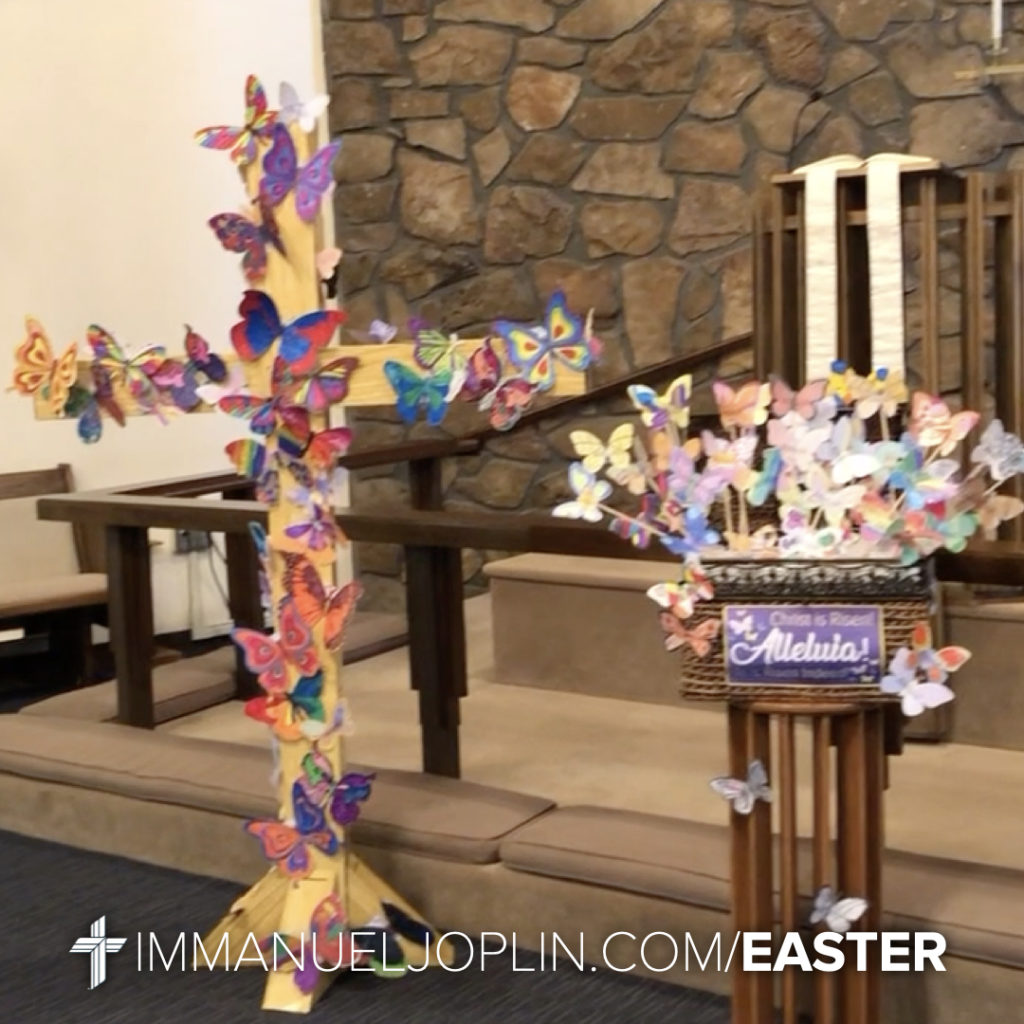 ARCHIVE: The Easter Selfie Project 2020
Help us to share Easter joy! Download and print our Easter Selfie Sheet. Here are some instructions:
Download your Easter Selfie Sheet HERE, pick one up from the "sunny day cart" on the sidewalk just outside Immanuel's church office, M-F from 9 to 3pm, or make your own.
Decorate the butterflies on the Easter Selfie Sheet.
Take a "selfie" of your family holding the sheet.
Send your selfie picture by message to Jason Glaskey (using the number printed on the sheet).
Display your Easter Selfie Sheet in the front window of your home for your neighbors to see!
The Easter Selfies will be used in a special way during our Easter Sunday broadcast. Thank you for participating!
Do you have questions? Give us a call at the Church Office anytime during the week at 417-624-0333. We hope to see you at Immanuel very soon.
---
Learn More