Experience worship live, wherever you are.
Watch our live stream on Sundays at 8:00 and 10:30 am.
NOTE: You may need to refresh/reload this browser page to get the live feed to work.
Immanuel Lutheran Church is providing for the needs of our congregation and community into the future. All of our worship services are live streamed, so that you can stay connected to Christ and your church family. Here's what you can expect:
Find us on Facebook and YouTube!
Worship together wherever you are with our live stream!
Church at Home Ideas
Make the most of your online worship experience.
As much as you can, watch the live stream live, at either 8 or 10:30 am. Of course, all of our services and sermons are archived for those who want it, but a shared experience with others attending online and in-person is preferred.
Take time to comment, like and share on Facebook and YouTube as you watch the services. This expands the audience, and reading others' comments can help us to feel more connected. We would love to hear your prayer requests too.
Use the largest screen available to you, especially if you're watching at home with others. A television screen might be the best choice, but even an iPad or laptop screen will make a big difference.
Make worship time special. Get yourself ready for the service. Put on nice clothes and prepare your heart for worship. Sit together on the couch or maybe set up a row of chairs to make the experience more church-like, special and different.
Turn up the volume and participate! So much of the media we consume every day is passive, but worship is an active back-and-forth conversation between God and His people. Share in the responsive readings and sing out!
Remember to give. Either before or after the live stream, take time to say a prayer of thanks for all God provides as you write your offering check or share your online gift. Thankful giving is much-appreciated during these uncertain financial times, and our Giving Page makes it easy to share your tithes and offerings.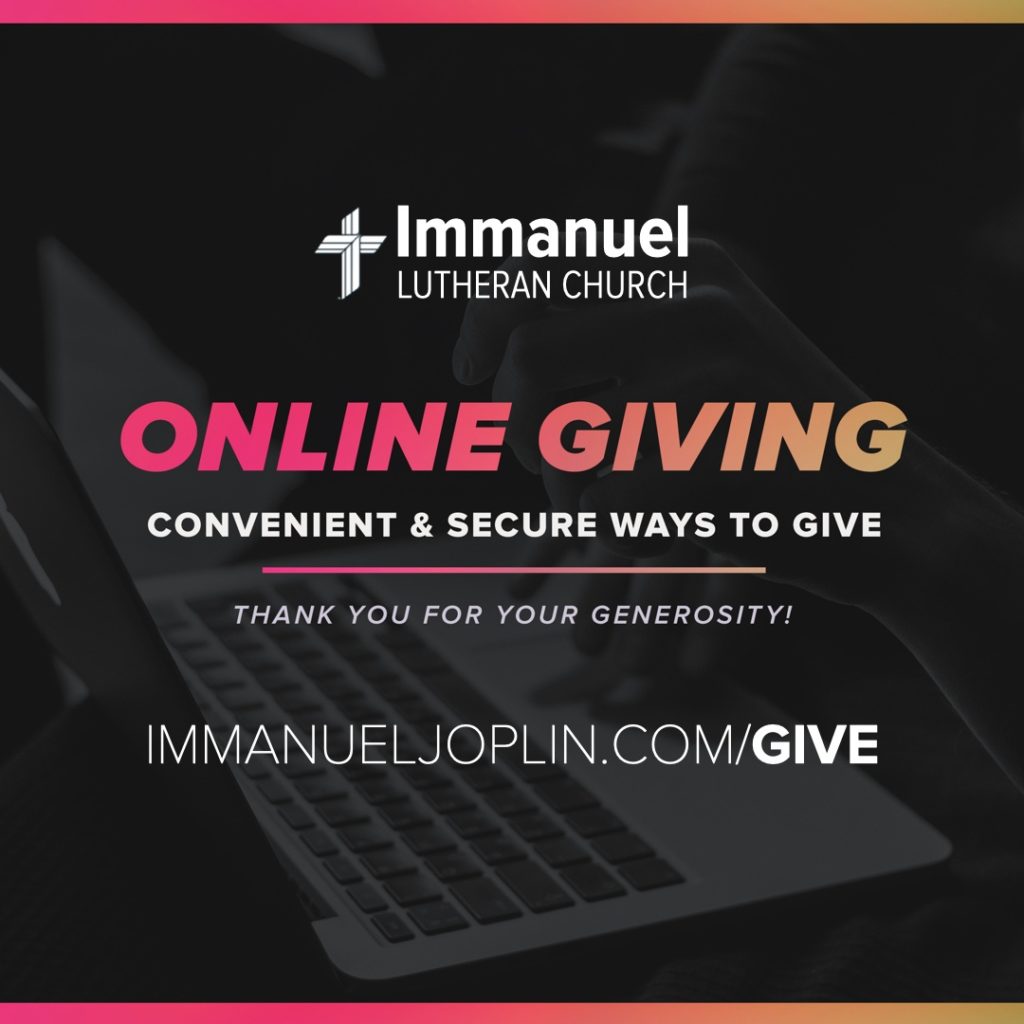 Learn More