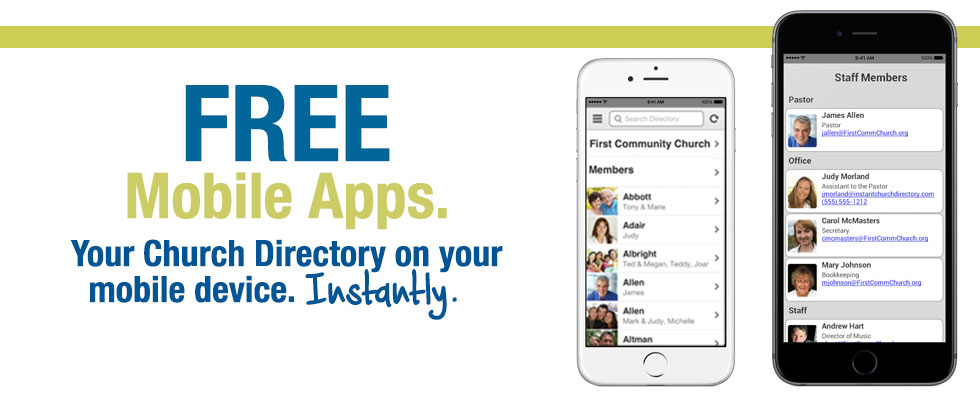 Get to know the people in your church family! Immanuel uses Instant Church Directory to keep members connected and up to date with our most current information about member family names, photos, addresses and other contact information. You may access our online directory online or you may choose to download the convenient Instant Church Directory app for your mobile device.
If your email address is listed in our church directory, then you can view the Instant Church Directory!
Remember: Membership information is password protected. To obtain the password, please check a recent copy of the church newsletter or you may contact the Church Office during regular business hours. Call 417-624-0333 or send an email to churchoffice@immanueljoplin.com, and we will help you out.
Access the Instant Church Directory Online
Download the Instant Church Directory app

Learn More