Welcome, New Members!
Immanuel Lutheran Church LCMS and Martin Luther School in Joplin, Missouri is Grounded in Christ, Guided by Grace, and Growing to Serve since 1897...
---
Sunday, April 30, 2023
In April, Immanuel welcomed 25 new members from twelve new families. There was a Baptism too!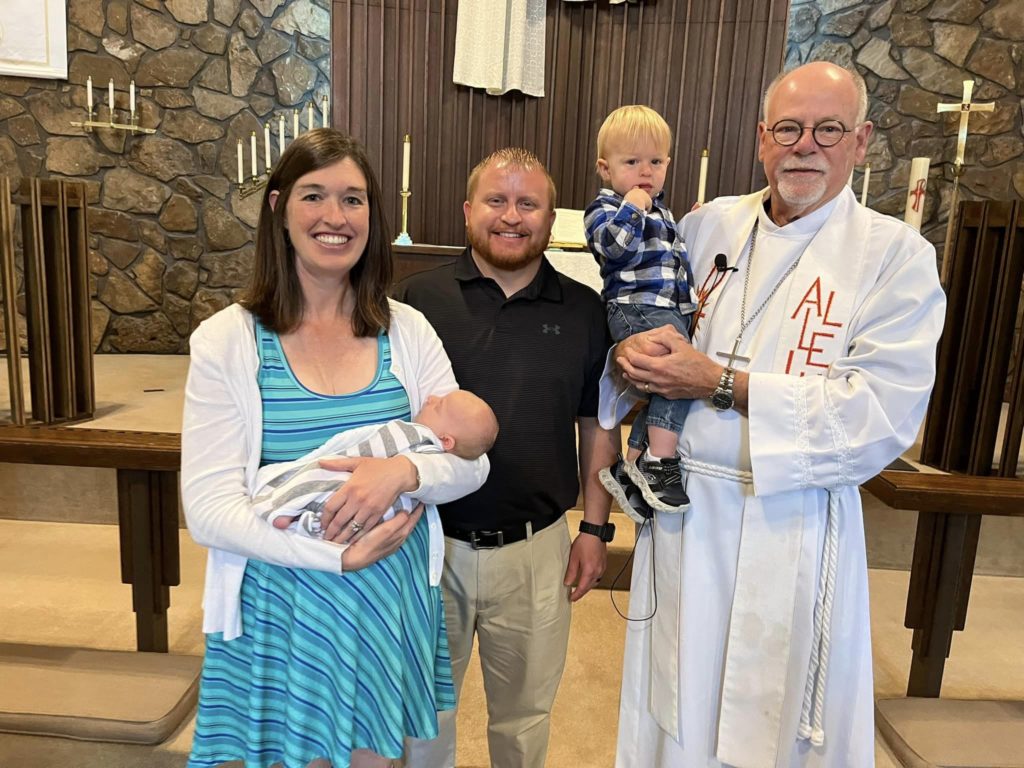 Welcome to God's Family, Cody!
Cody Michael Fraser was marked as Christ's own in the 8:00 service on April 30, 2023. His parents, Chris and Tara, and his big brother Cameron were there, along with Cody's godparents, grandparents and extended family!
---
New Members, Welcome to Immanuel!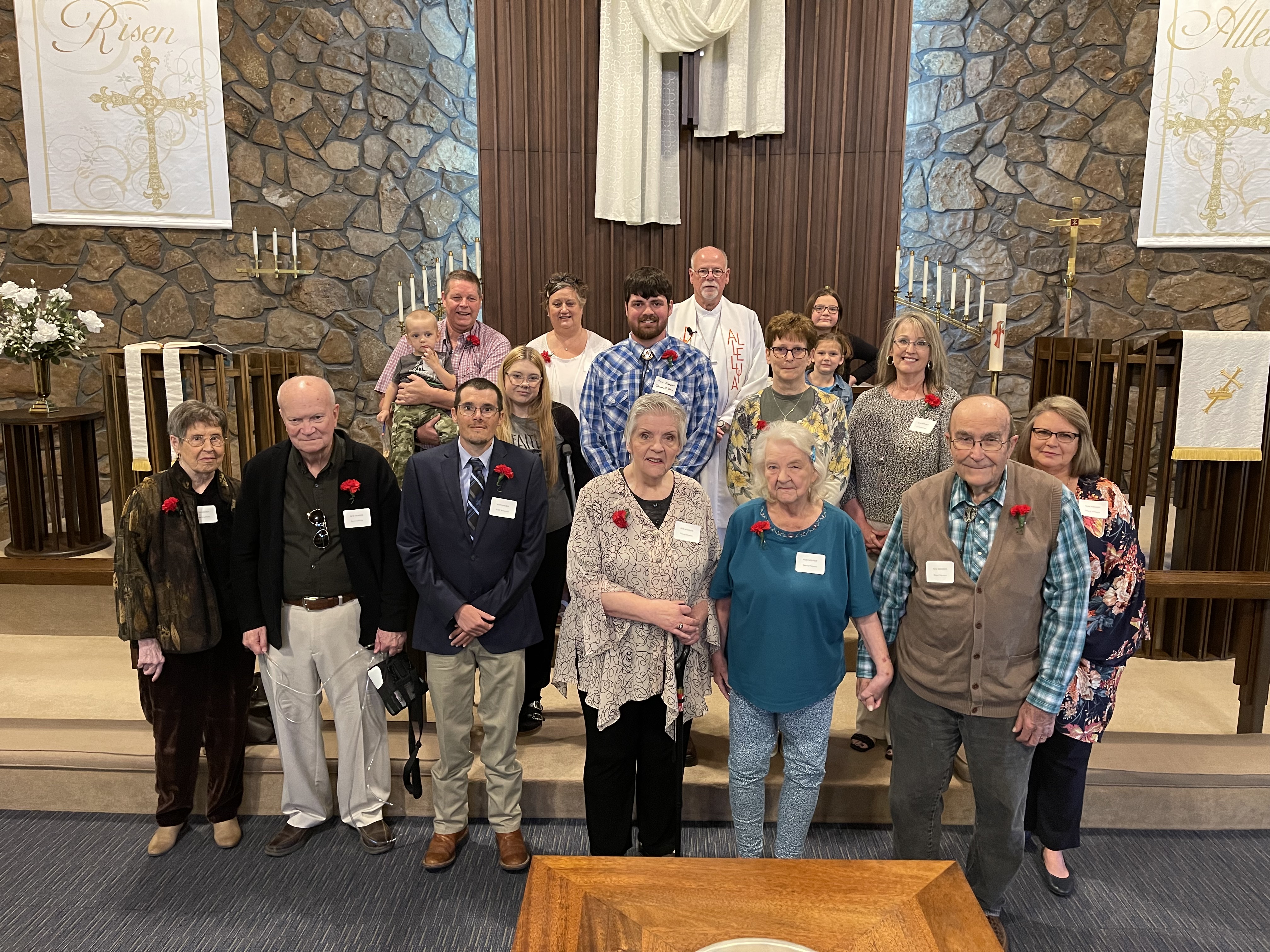 Immanuel continues to grow as the Gospel is shared, and God is faithful. The Holy Spirit does the work! He calls, gathers, enlightens, and sanctifies God's people, daily and richly forgiving sins for Jesus' sake. We are thankful that the Lord has added to our numbers these new members, as Immanuel continues in its mission to be "Grounded in Christ, Guided by Grace, and Growing to Serve" in this place, in our Joplin community and beyond. Twenty-five new members were welcomed in our 10:30 service, with a reception in the fellowship hall afterward.
By the way— next week, May 7, we expect that God will bring another young person to the font for Holy Baptism. We will confirm six of our 8th graders too, at the 10:30 service, who will also receive God's gifts in Holy Communion for the first time. Join us!
"I believe that I cannot by my own reason or strength believe in Jesus Christ, my Lord, or come to Him; but the Holy Spirit has called me by the Gospel, enlightened me with His gifts, sanctified and kept me in the true faith."

Luther's Small Catechism, The Third Article of the Creed, Sanctification.
---
Baptism and New Member Gallery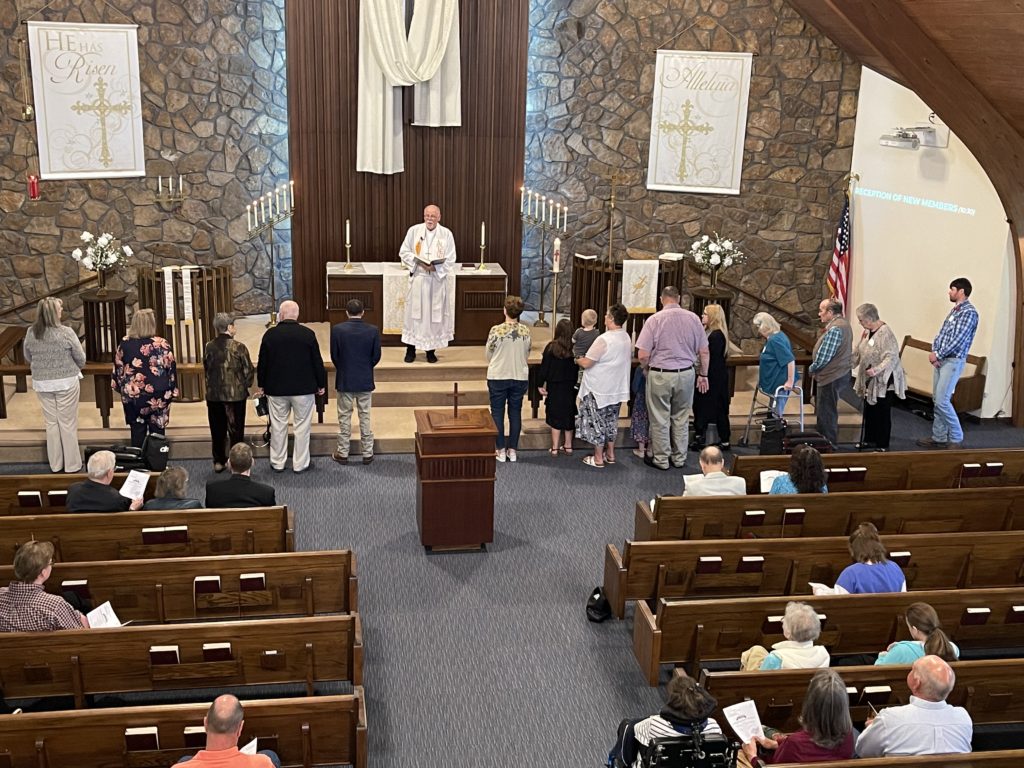 Learn More