God With Us
Daily Devotions for Advent | Coming In December 2020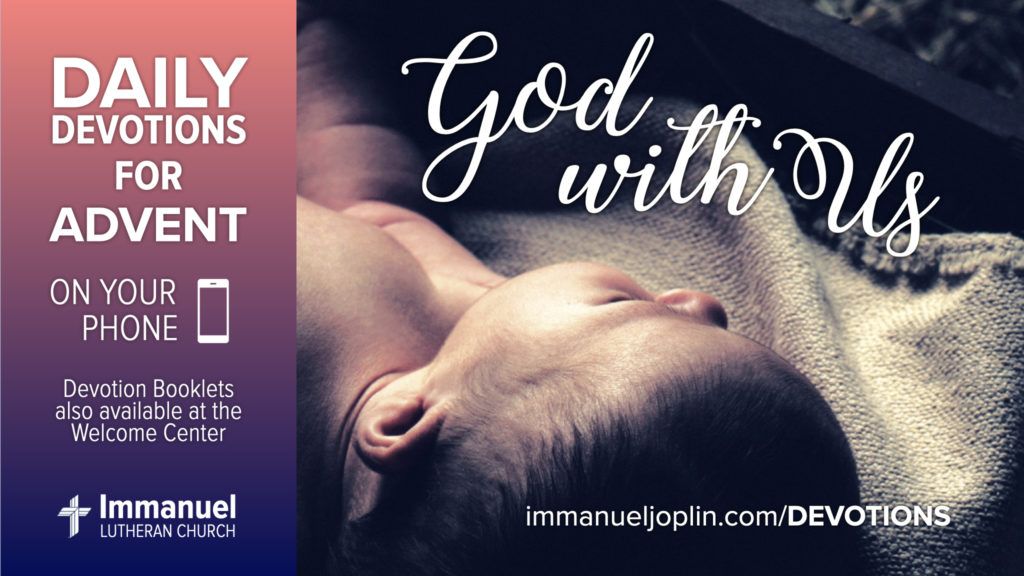 Immanuel Lutheran Church in Joplin, Missouri is here to share Good News with you. Christmas is coming—and more importantly—Jesus The King is coming. Remembering His birth at Christmas, prepare your heart with us with daily Advent Devotions for you and your family, beginning on November 29 and continuing through Christmas!
Each day's Advent Devotion will include:
a short Scripture reading
a devotional thought
a prayer
reflection questions
Advent Devotions are brought to you in partnership with Lutheran Hour Ministries.
Learn More
About These Devos
GOD WITH US Advent Devotions 2020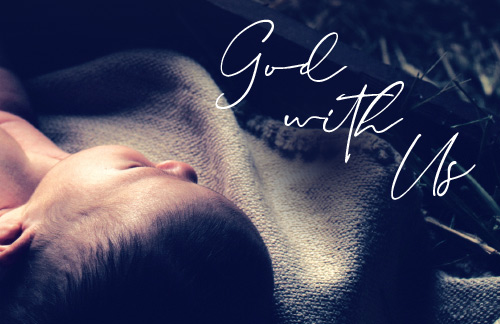 Christmas is a time for reflecting. We think of holidays past and the one that's upon us. As you read the messages of God With Us, consider the many ways that God is present in your life—through His Word, your loved ones, the fellowship of believers, Holy Communion, and more. His love for us is personal. He proved that in a Bethlehem manger—God's only Son born for all mankind, so that through the Christ Child we might know life with Him forevermore.
Lutheran Hour Ministries (LHM) is a Christian outreach ministry supporting churches worldwide in its mission of Bringing Christ to the Nations—and the Nations to the Church.