Wednesdays In Advent
Advent Worship Service at 7:00 pm
Family-Friendly Meal served before the service, beginning at 5:30
Read our ADVENT DAILY DEVOTIONS.
Join us each Wednesday in December until Christmas for a special weekly Advent Worship Service. Advent is a four-week season of preparation and anticipation as we get ready for Christmas, the celebration of the birth of Jesus, our Coming King and Savior!
Midweek Worship Services at 7:00 pm are held in December each Wednesday evening between December 5 and 19. Enjoy a thoughtful, grace-filled worship service paired with a family-friendly meal served in the Fellowship Hall. Come as you are — straight from work or school. Relax, pray, laugh and share with friends and family. Come, feed your body and soul at Immanuel Lutheran Church during Advent. Prepare your heart for the true meaning of Christmas—Jesus!
What Child Is This?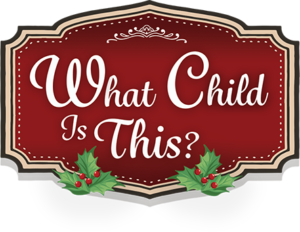 Advent and Christmas Sermon Series
What Child Is This? The angel answers the question this way in the presence of the shepherds: "a Savior, who is Christ the Lord" (Luke 2:11). The hymnwriter answers it this way: "This, this is Christ the king" (LSB 370:1). They both want to leave us with no doubt regarding the identity of this Child.
Every week our worship services will reflect on the Scriptures and the beloved hymn to proclaim the story of the little human Child who is also fully God, who took on human flesh so that "Nails, spear shall pierce Him through, The cross be borne for me, for you" (stanza 2). He is the Lord in human flesh, our Savior, the joyous answer to the question What Child Is This?
"What Child Is This?" is produced by Concordia Publishing House.
Midweek 1 – December 5
The Child Who Is Zechariah's Hope
(Isaiah 40:1–5; Luke 1:5–25)
Midweek 2 – December 12
The Child Who Is a Virgin's Great Son
(Judges 13:2–7; Luke 1:26–38)
Midweek 3 – December 19
The Child Who Is John's Joy
(2 Samuel 6:12–23; Luke 1:39–45)
Christmas night
The Child Who Is the Lord
(Isaiah 9:2–7; Titus 2:11–14; Luke 2:1–14)
Learn More