Wednesdays in Advent — Worship Together at an Advent Service!
Advent Worship Service at 7:00 pm (Online or In-Person)
Family-Friendly Meal served before the service, beginning at 5:30. (Sorry, NO MEALS this year due to our current COVID-19 protocols.)
Read our ADVENT DAILY DEVOTIONS.
Join us each Wednesday in December until Christmas for a special weekly Advent Worship Service. Advent is a four-week season of preparation and anticipation as we get ready for Christmas, the celebration of the birth of Jesus, our Coming King and Savior!
Midweek Worship Services at 7:00 pm are held in December each Wednesday evening between December 2 and 16. Enjoy a thoughtful, grace-filled worship service paired with a family-friendly meal served in the Fellowship Hall. (Sorry, NO MEALS this year due to our current COVID-19 protocols.) Come as you are — straight from work or school. Relax, pray, laugh and share with friends and family. Come, feed your body and soul at Immanuel Lutheran Church during Advent. Prepare your heart for the true meaning of Christmas—Jesus!
Jesse Tree
About the 2020 Advent–Christmas Theme
Through Jesus, you are a part of God's family. This Advent, consider His great story anew. The Jesse Tree is filled with symbols that walk you through the story of Jesus' life, death, and resurrection. Jesus is the Seed of Jesse's tree. He is the Root of Jesse's tree. He is the Life of Jesse's tree. And He is the Firstfruit of Jesse's tree (Isaiah 11:1).
"Jesse Tree" is produced by Concordia Publishing House, and written by Rev. Daniel Gard.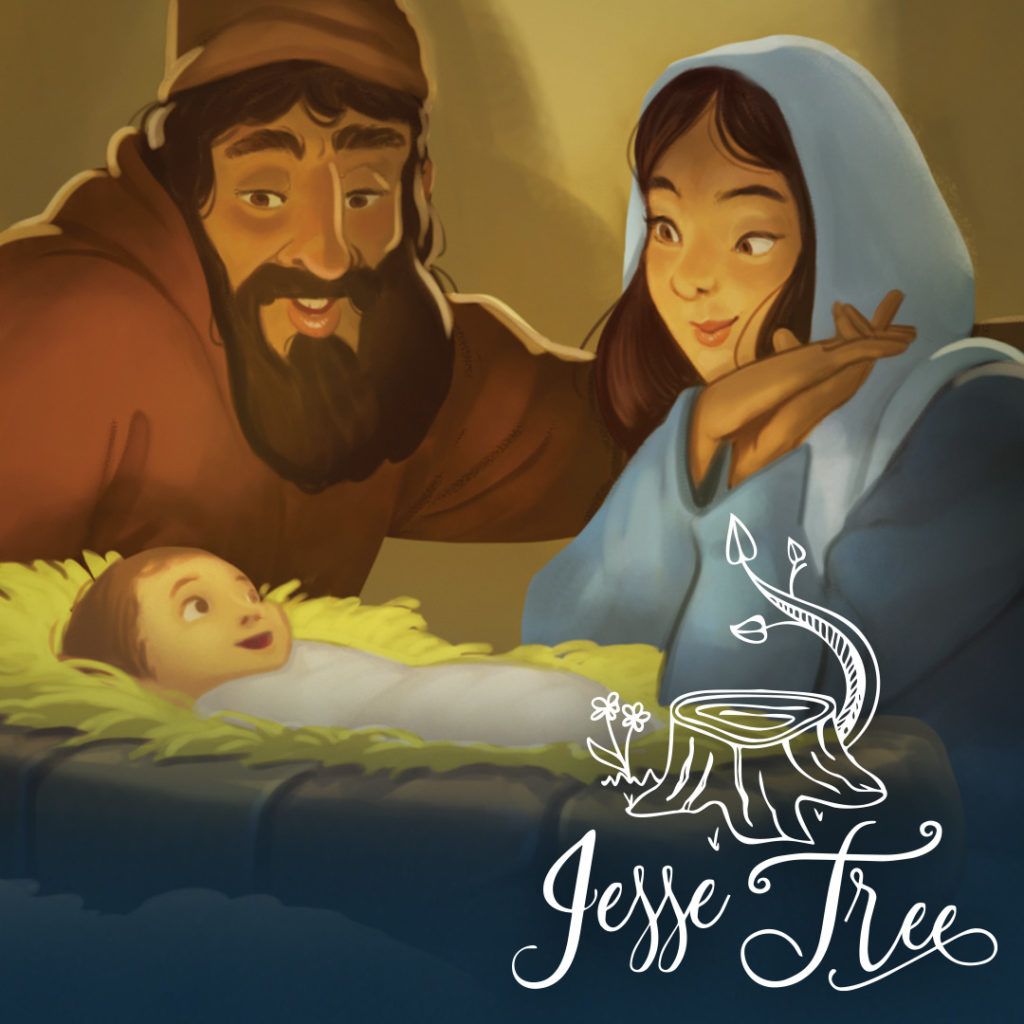 Midweek 1 – December 2
Jesus, the Seed of Jesse's Tree — Genesis 1:27; 3:8–15
Midweek 2 – December 9
Jesus, the Root of Jesse's Tree — Genesis 22:1–18
Midweek 3 – December 16
Jesus, the Life of Jesse's Tree — Matthew 3:13–17
Christmas Night – December 24
Jesus, the Firstfruit of Jesse's Tree — John 1:1–14
Learn More