Wednesdays in Advent — Worship together at a "Christmas Lights" Advent Service!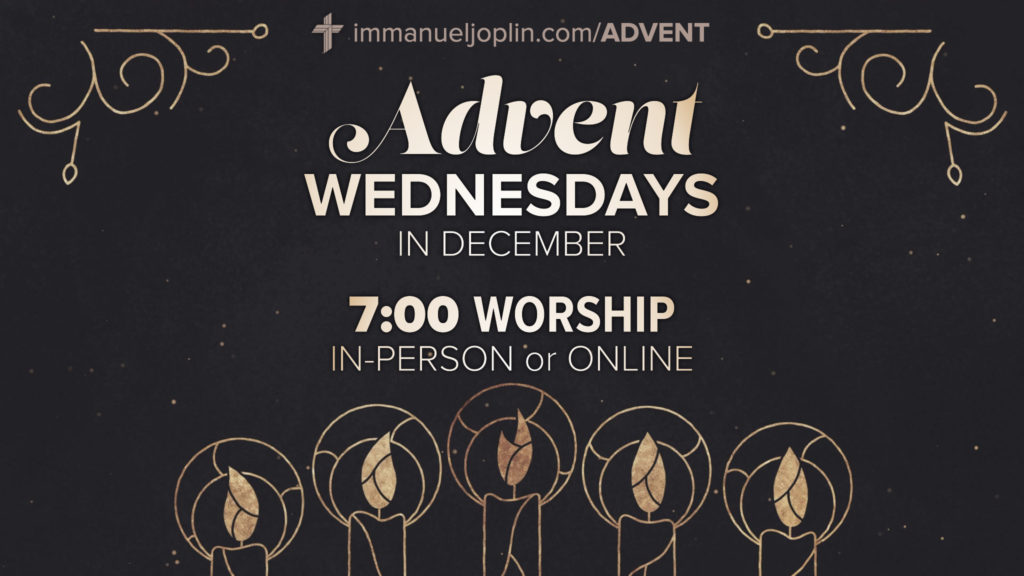 Join us each Wednesday in December until Christmas for a special weekly Advent Worship Service. Advent is a four-week season of preparation and anticipation as we get ready for Christmas, the celebration of the birth of Jesus, our Coming King and Savior!
Midweek Worship Services at 7:00 pm are held in December each Wednesday evening between December 1 and 15. Enjoy a thoughtful, grace-filled worship service together with those gathered. (Sorry, NO MEALS this year due to our current COVID-19 protocols.) Come as you are — straight from work or school. Relax, pray, laugh and share with friends and family. Come, feed your body and soul at Immanuel Lutheran Church during Advent. Prepare your heart for the true meaning of Christmas—Jesus!
Christmas Lights
About the 2021 Advent–Christmas Theme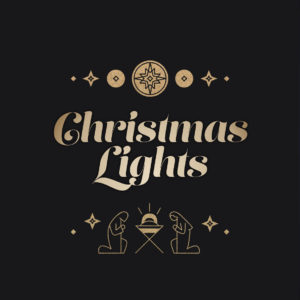 Every year at this time, until He comes again, we will thank the Son of God for coming to live among us those hundreds of decades ago. His death on the cross set us free from sin. His resurrection on Easter sets us free from death. God has come to earth, that He might take us from earth to Him, and we will celebrate with gifts and songs, feasts and ornaments, trees and lights.
Some elements of our celebrations are traditional, and probably should not change. But the time before Christmas, Advent, is a time for reflection and self-examination, and that would be hard to accomplish if we observed it the same way, year after year. Therefore, we choose a new theme every year, to help us focus on God's faithfulness, mercy and grace. This year's theme is Christmas Lights.
We display them on our houses, string them on our trees. We expect to see those little bulbs in stores and on streets, in hospitals and retirement homes. While it's Hanukkah that's known as the Festival of Lights, no holiday lights up the night like Christmas, the coming of the Light of the World.
Midweek 1 – December 1
Midweek 2 – December 8
Midweek 3 – December 15
Christmas Eve – December 24
Christmas Day – December 25
---
Learn More