A Deep Dive Into The Ordinary
Daily Devotion for Advent 2019 | Monday, December 2
Jesus, when He began His ministry, was about thirty years of age, being the son (as was supposed) of Joseph, the son of Heli, the son of Matthat … the son of Esli … the son of Josech … the son of Elmadam … the son of Nathan, the son of David …

Luke 3:23-31 and following
Have you ever heard of an underground river? It sometimes happens that a river flows along in the sunshine—and then it suddenly vanishes into a cave, a hole in the ground. We stop and blink. Where has it gone? It is still there, but it is hidden from us. The next time it comes to the surface, it may be miles from here.
Jesus' ancestry in Luke 3 is like this. It doesn't have all the kings and leaders we find in His other genealogy in Matthew 1. No, this side of the family flows from King David through his son Nathan (of whom we know almost nothing). Then it disappears into the ordinary.
Who are these people: Esli, Josech, Rhesa, Elmadam? They are nothing but names to us. They may have been shepherds, farmers, storekeepers, craftsmen. But history tells us nothing about them. They were just ordinary.
And we are just ordinary too, aren't we? We are born, live, love, maybe have children, do our work, and eventually die. Someday our descendants may pore over the family tree, wondering—who was that person? Only a name remains.
And yet God does not forget us. We are connected to Jesus, just as Esli, Josech, and Rhesa are. We are people whom Jesus came to rescue—to bring us out of the power of darkness and into His marvelous light. Because Jesus died and rose for us, we are not nobodies. We are God's own children. He loves us dearly, and He calls us by name.
Dear Father, thank You that we matter to You. Keep us in Your Son Jesus. Amen.
Reflect & Discuss
Have you ever been interested in family history?
How do you feel about being ordinary—does it bother you? Please you? Why do you feel that way?
How do you know that you matter to God?
Brought to you in partnership with Lutheran Hour Ministries – lhm.org/advent
Learn More
About These Devos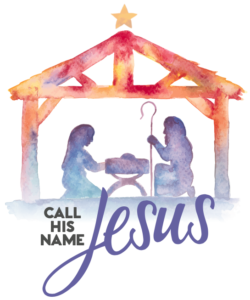 CALL HIS NAME JESUS Advent Devotions 2019
Foretold by the prophets and announced by angels, Jesus' birth is the fulfillment of divine promises. The events of Christmas have God's fingerprints all over them. At just the right time, He brought His Son into this world to redeem us. In Call His Name Jesus, we see how God is ever-present in our lives—so much so that His Son became one of us to bring us back to Himself.
Lutheran Hour Ministries (LHM) is a Christian outreach ministry supporting churches worldwide in its mission of Bringing Christ to the Nations—and the Nations to the Church.