Big and Tiny
Daily Devotion for Advent 2019 | Sunday, December 1
In the beginning was the Word, and the Word was with God, and the Word was God. He was in the beginning with God. All things were made through Him, and without Him was not any thing made that was made.

John 1:1-3
Advent for us starts where it always has—with the One who created everything. It starts with God the Father, who made us and loved us— and with God the Son, who came to be our Savior Jesus. And it starts with the Holy Spirit, who gives us faith and life in Jesus.
But it also starts with you in all of your tininess—somebody sitting in a comfortable chair reading in the lamplight; a parent putting the little ones to bed with a prayer and a story about Jesus; a driver with your eyes on the road, watching out for hazards while the back of your mind is preoccupied with work or errands. You are a single speck of human life among billions of others on a troubled planet in an ordinary galaxy of the immense universe. And yet Advent is about you, because you are the reason Jesus came.
You matter to Him. God of God, Light of Light, very God of very God— why should He care about you? And yet He does. He has told you so: "Are not five sparrows sold for two pennies? And not one of them is forgotten before God. Why, even the hairs of your head are all numbered. Fear not; you are of more value than many sparrows" (Luke 12:6-8).
So here we are, in Advent—watching and praying and marveling as we see how the great God Himself, the Most High, comes down to us as a tiny baby Himself, dependent on us for nursing and diaper-changing and holding and singing to sleep. And we rejoice, because we too depend on Him who grew up and suffered and died and rose again for our sakes. Because He loves us, our tiny lives have become infinitely meaningful. He has made us the adopted children of God Himself.
Dear Father, thank You for sending Your Son. Thank You that we matter to You. Amen.
Reflect & Discuss
Does the size of the universe and your place in it ever trouble you? Why or why not?
How can you be sure that you are important to God?
Who is there in your life who needs to know that they matter, too— both to you and to God?
Brought to you in partnership with Lutheran Hour Ministries – lhm.org/advent
Learn More
About These Devos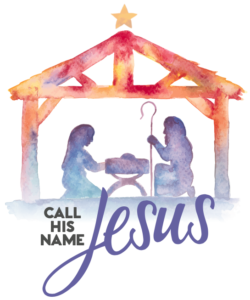 CALL HIS NAME JESUS Advent Devotions 2019
Foretold by the prophets and announced by angels, Jesus' birth is the fulfillment of divine promises. The events of Christmas have God's fingerprints all over them. At just the right time, He brought His Son into this world to redeem us. In Call His Name Jesus, we see how God is ever-present in our lives—so much so that His Son became one of us to bring us back to Himself.
Lutheran Hour Ministries (LHM) is a Christian outreach ministry supporting churches worldwide in its mission of Bringing Christ to the Nations—and the Nations to the Church.