Service for the Twenty-Fifth Sunday after Pentecost
Rev. Gregory Mech, pastor | November 14, 2021 | Pentecost 25 | Immanuel Lutheran Church – Joplin, Missouri | 8:00 or 10:30 am | Voter's Meeting after late service
Face Masks Encouraged | We hope to see you back for an In-Person Service! Learn more at immanueljoplin.com/COVID
We stream our worship services, and hope you will join our online community if you are unable to attend in person. Welcome! immanueljoplin.com/LIVE
Thank you for supporting Immanuel Lutheran financially. Use our Givelify app! Learn more at immanueljoplin.com/GIVE.
Martin Luther School is Joplin's Lutheran School, serving children from age 2 through 8th grade. Learn more and receive a FREE Educational Success Consultation! Call 417-624-1403.
Fill out our annual TIME AND TALENT SURVEY right now online! Your church family wants to help you connect your gifts and talents with the many opportunities to serve in this place. There's a special survey for kids too! immanueljoplin.com/TIMEANDTALENT.
Immanuel Youth are raising money for next Summer's LCMS Youth Gathering in Houston, Texas. Stop by their COFFEE CART between services (located next to the Welcome Center) for a warm drink and learn about their CHIEFS FOOTBALL TICKET RAFFLE! immanueljoplin.com/CHIEFSRAFFLE
---
Special thanks to all who helped to make this broadcast possible today:
Rev. Gregory Mech, DCE Jason Glaskey, organist Betty Lingenfelter, Altar Guild, Board of Elders, and all of our volunteers!
---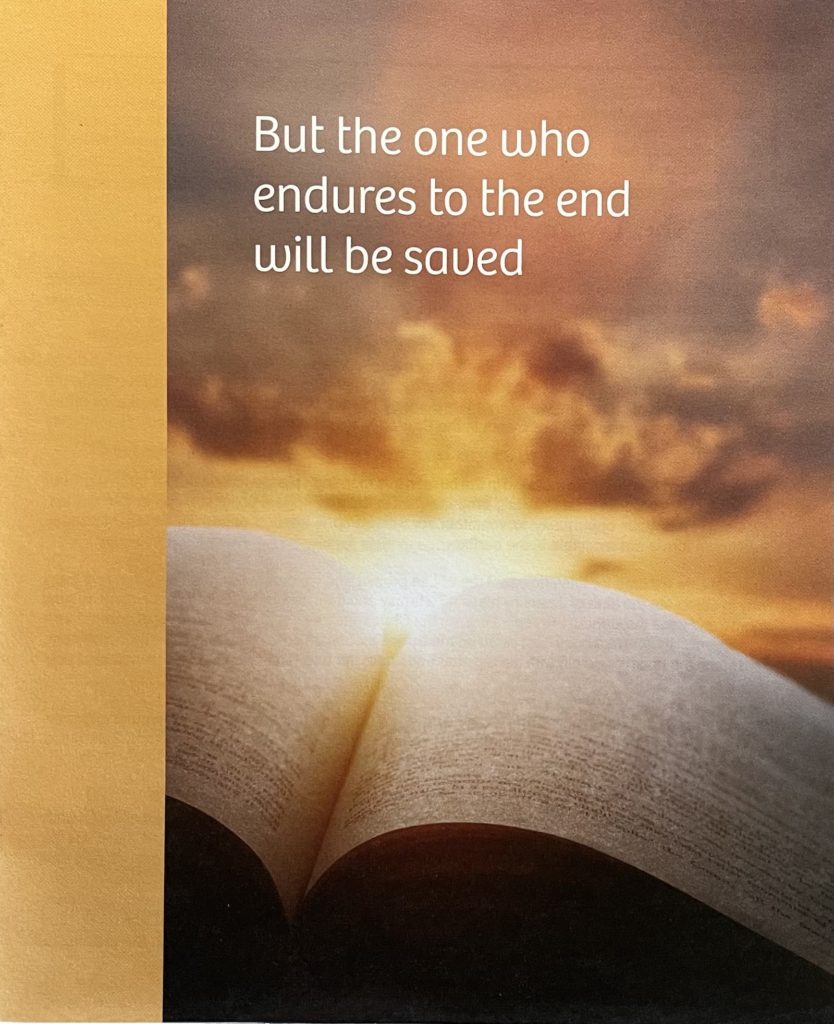 Jesus said to them, "But the one who endures to the end will be saved." Mark 13:13
Today we worship using the Order of Matins for Pentecost 25. Welcome to Immanuel Lutheran Church LCMS in Joplin, Missouri! May you be fed by God's life-giving Word as you join us in person or online. Please let us know how we can serve you, pray for you, or answer any questions you may have. immanueljoplin.com/CONTACT
---
Learn More