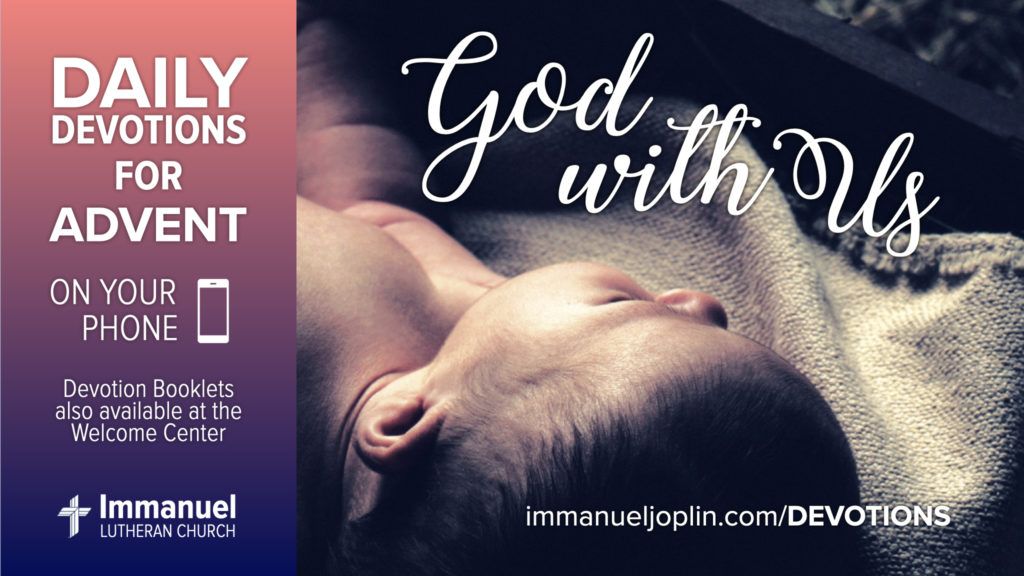 IN THE WILDERNESS
Daily Devotion for Advent 2020 | Friday, December 18
And the child grew and became strong in spirit, and he was in the wilderness until the day of his public appearance to Israel.

(Luke 1:80)
In the wilderness is not a comfortable place. There isn't much to eat there—locusts and wild honey?—and there isn't much company, either. A man who lives in the wilderness is giving up a lot—a nice home, a good career, a life surrounded by family and friends.
But the wilderness is good for some things. Because there are not many distractions, it makes a useful place for someone who wants to draw near to God. There is less to compete with His voice. Maybe that's why Isaiah spoke of John as a voice crying In The Wilderness (see Isaiah 40:3). People would hear God's call to repent—and to be forgiven.
We, too, have our own wildernesses. There are times in our lives when the good things we count on fall away—home, family, health, financial security. These are scary times, but they are also times God can use to speak to us and to call us closer to Himself. And then we hear Jesus, saying, "Come to Me, all who labor and are heavy laden, and I will give you rest. Take My yoke upon you, and learn from Me, for I am gentle and lowly in heart, and you will find rest for your souls" (Matthew 11:28-29). "All that the Father gives Me will come to Me, and whoever comes to Me I will never cast out … For this is the will of My Father, that everyone who looks on the Son and believes in Him should have eternal life, and I will raise him up on the last day" (John 6:37, 40).
Lord, when I am in the wilderness, help me to hear Your voice. Amen.
Reflect & Discuss
Have you ever camped in a wilderness?
What wilderness experiences have you had in your life?
Tell about a time God met and helped you during a wilderness period.
Brought to you in partnership with Lutheran Hour Ministries – lhm.org/advent
---
Learn More
---
About These Devos
GOD WITH US Advent Devotions 2020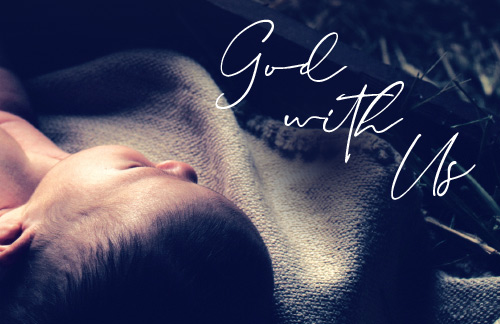 Christmas is a time for reflecting. We think of holidays past and the one that's upon us. As you read the messages of God With Us, consider the many ways that God is present in your life—through His Word, your loved ones, the fellowship of believers, Holy Communion, and more. His love for us is personal. He proved that in a Bethlehem manger—God's only Son born for all mankind, so that through the Christ Child we might know life with Him forevermore.
Lutheran Hour Ministries (LHM) is a Christian outreach ministry supporting churches worldwide in its mission of Bringing Christ to the Nations—and the Nations to the Church.