Face the Music
Daily Devotion for Advent 2019 | Wednesday, December 18
And Mary remained with her about three months and returned to her home.

Luke 1:56
God was so kind to Mary. He gave her three months of rest and peace staying with a family who would understand her pregnancy and believe her explanation. Mary had time to think and pray, time to adjust to how God has turned her life upside down. (She also had time to get through the worst of the morning sickness!)
And yet the day came when she had to return home. I wonder how difficult that was for her. She would have to tell her parents—would they believe her? She would have to talk to Joseph—would he divorce her?
She didn't know. All she knew was that God had His hand on her life, and that He was in control, whatever happened. And that was enough.
We too have scary times when we have to "face the music." And sometimes the hardest bit is the fact that we don't know what comes next. We are moving into the unknown.
But there is one thing we do know: God is already there, preparing our way, caring for us with the same love He showed when He came into our world as our Savior Jesus. The same Lord who lay down His life for us on the cross will also be with us as we face a frightening future. We will not walk alone. The One who rose from the dead will be there walking with us, our hand in His.
Dear Lord Jesus, help me to trust You when I am afraid. Amen.
Reflect & Discuss
What things frighten you the most?
When you are afraid, what do you do to feel better?
Does it help you to realize that God holds your future just as securely as He holds your present? Why or why not?
Brought to you in partnership with Lutheran Hour Ministries – lhm.org/advent
Learn More
About These Devos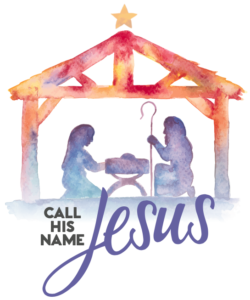 CALL HIS NAME JESUS Advent Devotions 2019
Foretold by the prophets and announced by angels, Jesus' birth is the fulfillment of divine promises. The events of Christmas have God's fingerprints all over them. At just the right time, He brought His Son into this world to redeem us. In Call His Name Jesus, we see how God is ever-present in our lives—so much so that His Son became one of us to bring us back to Himself.
Lutheran Hour Ministries (LHM) is a Christian outreach ministry supporting churches worldwide in its mission of Bringing Christ to the Nations—and the Nations to the Church.