Call His Name Jesus
Daily Devotions for Advent | Coming In December 2019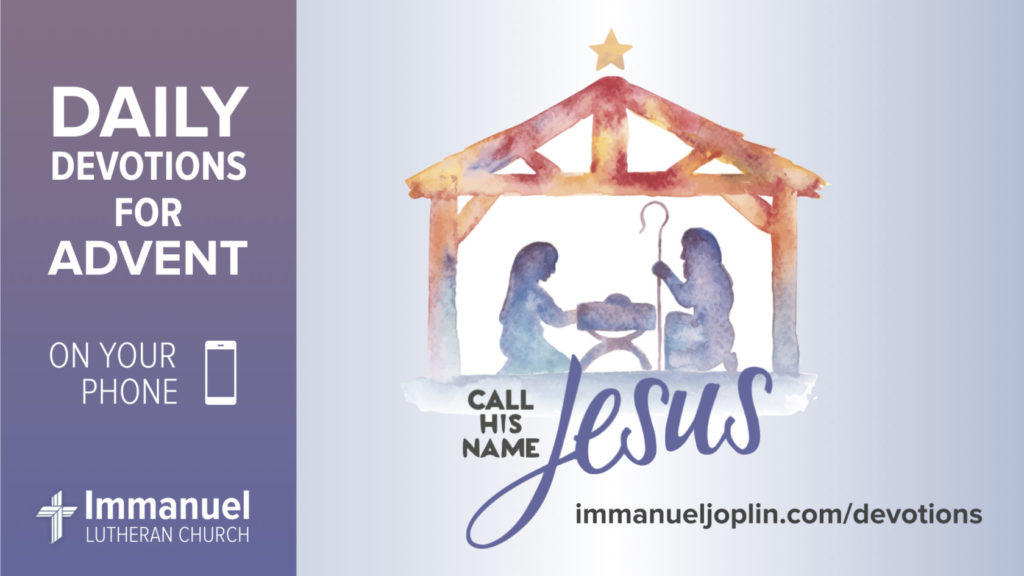 Immanuel Lutheran Church in Joplin, Missouri is here to share Good News with you. Christmas is coming—and more importantly—Jesus The King is coming. Remembering His birth at Christmas, prepare your heart with us with daily devotions for you and your family, beginning on December 1.
Each day's Advent Devotion will include:
a short Scripture reading
a devotional thought
a prayer
reflection questions
Advent Devotions are brought to you in partnership with Lutheran Hour Ministries – lhm.org/advent
Learn More
About These Devos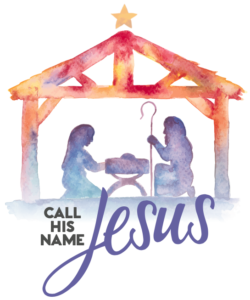 CALL HIS NAME JESUS Advent Devotions 2019
Foretold by the prophets and announced by angels, Jesus' birth is the fulfillment of divine promises. The events of Christmas have God's fingerprints all over them. At just the right time, He brought His Son into this world to redeem us. In Call His Name Jesus, we see how God is ever-present in our lives—so much so that His Son became one of us to bring us back to Himself.
Lutheran Hour Ministries (LHM) is a Christian outreach ministry supporting churches worldwide in its mission of Bringing Christ to the Nations—and the Nations to the Church.