Immanuel-Joplin Youth Update
March 2018
Wed, March 7 – Youth provide & serve the Lenten Meal – "Breakfast for Dinner"
Sun, March 11 – 11:30-6:00 – Youth Springfield Outing – Sky Zone & MORE
Sat, March 31 – Youth Day of Service
Sun, April 1 – Youth & Elders host the Easter Breakfast
April 6-8 – Junior High Retreat at Windermere
May 7 – Confirmation Day for 8th Graders
SPECIAL HOLY WEEK ACTIVITIES
Youth Day of Service – Saturday, March 31
Easter Breakfast – Sunday, April 1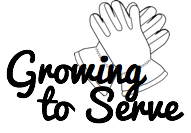 The youth of Immanuel will continue their tradition of spending Holy Saturday serving our congregation and neighborhood with service projects. Youth and their families are invited to participate as we set up and prepare foods for the Easter Breakfast in the gym, fill eggs for the children's Easter Egg Hunt, clean and scrub the church buildings inside and out, work on landscaping around the property, and go out into the neighborhood, helping to do yard clean-up and other spring cleaning projects for our neighbors. Wear your work clothes, bring some gloves, and join us whenever you can, beginning at 10am! Our time together will conclude with the Saturday evening Easter Vigil Service at 7pm. Food/drinks throughout the day will be provided. Adults, families, and friends from Immanuel and Martin Luther are welcome to join in.
Register for the Jr High gathering
April 6-8 at Camp Windermere near Camdenton, MO – $80
The Missouri District Lutheran Junior High Retreat is returning this Spring on April 6-8 around the theme, "Forgiven".
Who can go? – Active youth from Immanuel-Joplin or Martin Luther School in grades six, seven and eight.
What will we do? – There's a 4-session Bible study based on the theme, plus great music, fellowship, community building, servant events, talent show, worship and free-time activities. The "Saturday Night Fun Fest" includes campfire, games, sports, music, karaoke and more. Camp Windermere also has a variety of sports fields and walking trails, plus a great cafeteria, lakefront, snack & gift shop, and cave to explore.
How much? – Participants from Immanuel and Martin Luther School will pay $80 of the $120 registration fee. (If your family can't afford the full amount all at once, please talk to Mr. Jason Glaskey about what we can do to help.)
Deadline? – The deadline to turn in your money and forms is Sunday, March 28. All forms are available on the Youth Page at immanueljoplin.com. Fill 'em out soon!
Sunday Youth Bible Class
Each Sunday morning at 9:20am in the Youth Center for confirmed and high school youth. Classes for younger youth are available in the School Building.
Thank You to all who helped with Super Subs in February!
Our profit this year was $1150. This will greatly help our church and school families to afford youth trips in the future.
Learn More