Come to the Junior High Gathering
Camp Windermere – Lake of the Ozarks | March 29-31, 2019
The Missouri District Lutheran Jr High Retreat is returning this Spring on March 29-31 around the theme, "ONE". Our focus this year is on the Sacrament of the Altar and preparing for Holy Communion.
Our presenter & worship leader is Rev. Matthew Gonzalez, pastor in The Bronx, New York City at Trinity Lutheran Church.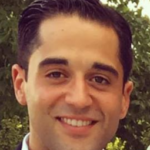 New band! This Spring, Bread of Stone returns as our band for the weekend.
Who can go? Active youth from Immanuel-Joplin or Martin Luther School in grades six, seven and eight.
What will we do? There's a 4-session Bible study based on the theme, plus great music, fellowship, community building, servant events, talent show, worship and free-time activities. The "Saturday Night Fun Fest" includes campfire, games, sports, music, Nintendo Switch games and more. Camp Windermere also has a variety of sports fields and walking trails, plus a great cafeteria, lakefront, snack & gift shop, and cave to explore.
How much? Participants from Immanuel and Martin Luther School will pay $80 of the $120 registration fee. (If your family can't afford the full amount all at once, please talk to Mr. Jason Glaskey about what we can do to help.)
Deadline? The deadline to turn in your money and forms is Sunday, March 3. All forms are provided below. Fill 'em out soon!
Do you know have a friend who doesn't know Christ? Talk to Mr. G about how he or she might be able to attend the Retreat with us.
Jr High Retreat Form