Service for Ash Wednesday 2022
Rev. Gregory Mech, pastor | March 2, 2022 | Lenten Midweek Service | Immanuel Lutheran Church – Joplin, Missouri | 4:00 or 7:00 pm
Lent 2022 begins this week on Ash Wednesday. Join us for a special Lenten Service, Wednesdays until Easter at 4 or 7pm!
We stream our worship services, and hope you will join our online community if you are unable to attend in person. Welcome! immanueljoplin.com/LIVE
We hope to see you back for an In-Person Service! Learn more at immanueljoplin.com/COVID
Thank you for supporting Immanuel Lutheran financially. Use our Givelify app! Learn more at immanueljoplin.com/GIVE.
Martin Luther School is Joplin's Lutheran School, serving children from age 2 through 8th grade. Learn more and receive a FREE Educational Success Consultation! Call 417-624-1403.
---
Special thanks to all who helped to make this broadcast possible today:
Rev. Gregory Mech, DCE Jason Glaskey, organist Betty Lingenfelter, Altar Guild, Board of Elders, and all of our volunteers!
---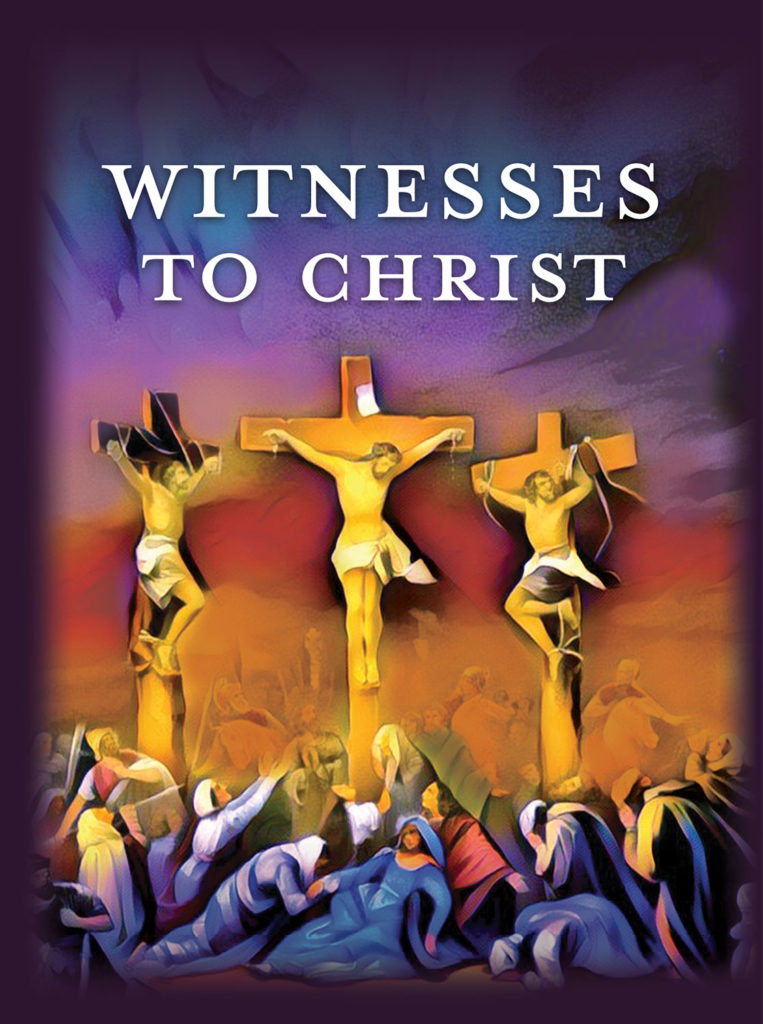 Be a witness to the Resurrection.
Watch Christ's resurrection through the Gospel of John and each biblical figure's point of view. As you move through each account, you, too, can begin to understand the full picture of Christ's sacrifice for all.
Please join us each Wednesday of Lent 2022 for Pastor Mech's sermon series — Witnesses to Christ: People from His Passion.
---
Ash Wednesday
Wednesday, March 2, 2022
Witnesses to Christ: JOHN THE BAPTIST
As we begin our Lenten journey, we focus our attention on various witnesses to Christ in John's Gospel. We begin with John the Baptist, a man on a mission. "There was a man sent from God, whose name was John. He came as a witness, to bear witness about the light, that all might believe through him" (John 1:6–7). John the Baptist's mission is "to bear witness about the light." In fact, fourteen times in John's Gospel, the word witness is connected with John the Baptist. "He was not the light, but came to bear witness about the light. The true light, which enlightens everyone, was coming into the world" (John 1:8–9). John points us to Jesus, who takes away our sin, our guilt, and our shame at the cross.
ASH WEDNESDAY ADDRESS
Dear brothers and sisters of our Lord Jesus Christ, on this day the Church begins a season of prayerful and penitential reflection. Our attention is especially directed to the holy sufferings and death of our Lord Jesus Christ.

From ancient times the season of Lent has been kept as a time of special devotion, self-denial, and humble repentance born of a faithful heart that dwells confidently on His Word and draws from it life and hope.

Let us pray that our Father in heaven, for the sake of His beloved Son and in the power of His Holy Spirit, might richly bless this Lententide for us so that we may come to Easter with glad hearts and keep the feast in sincerity and truth.
+ THE IMPOSITION OF ASHES +
Ashes are available for those who desire this outward sign of repentance and humble acknowledgement of the brevity of life on this earth. Those who wish to receive this voluntary mark are asked to wear face masks as they approach. The pastor and elders receive ashes first, followed by the congregation.
As the ashes are placed on the forehead of each person, the elder says:
"Remember that you are dust, and to dust you shall return."
After receiving the ashes, each person returns to his or her place in silence.
SALUTATION AND COLLECT OF THE DAY for Ash Wednesday
The Lord be with you.
And also with you.
Let us pray. O merciful Lord, You have continually manifested Your love, delivering Your people from their sins not due to merit or worthiness but purely out of mercy and for the sake of the obedient life, life-giving death, and victorious resurrection of Your Son. Bless this Lenten journey to the cross that with new hearts we may acknowledge Your kindness and live in repentance and in the obedience of faith; through Jesus Christ, our Savior and Lord.
Amen.
HOLY GOSPEL John 1:29–34
The Holy Gospel according to St. John, the first chapter.
Glory to You, O Lord.
The next day [John] saw Jesus coming toward him, and said, "Behold, the Lamb of God, who takes away the sin of the world!
"This is He of whom I said, 'After me comes a man who ranks before me, because He was before me.' I myself did not know Him, but for this purpose I came baptizing with water, that He might be revealed to Israel." And John bore witness: "I saw the Spirit descend from heaven like a dove, and it remained on Him. I myself did not know Him, but He who sent me to baptize with water said to me, 'He on whom you see the Spirit descend and remain, this is He who baptizes with the Holy Spirit.' And I have seen and have borne witness that this is the Son of God."
This is the Gospel of the Lord.
Praise to You, O Christ.
HYMN "Lord Jesus, Think on Me" 610
Lord Jesus, think on me
And purge away my sin;
From worldly passions set me free
And make me pure with-in.
Lord Jesus, think on me,
By anxious thoughts oppressed;
Let me Your loving servant be
And taste Your promised rest.
Lord Jesus, think on me
Amid the battle's strife;
In all my pain and misery,
O be my health and life!
Lord Jesus, think on me
Nor let me go astray;
Through darkness and perplexity
Point out Your chosen way.
Lord Jesus, think on me
That, when this life is past,
I may the eternal brightness see
And share Your joy at last.
---
Learn More