Growing Continually In Faith with Confirmation Classes
Midweek Classes for Middle School Youth and Parents | Wednesday Evenings at 6:45 pm
A Word From Pastor Mech

Dear PARENTS AND GUARDIANS OF CONFIRMATION STUDENTS,
While I admit that there is little that is certain these days, the goodness and peace of our God endure forever. Also still in effect is our Lord's Great Commission to be "teaching them to observe everything I have commanded you." It is time for us to consider the 2021/22 Confirmation class schedule.
Social distancing has never been a challenge, considering the fact that our small classes meet in the Fellowship Hall of the church, a room with a 100-person capacity. For right now, students will still be encouraged to wear masks, but as things change, we will adapt.
It is my plan to meet from 6:50-8:00 on the evenings scheduled, in the Fellowship Hall of the church building. No internet-based distance learning is planned at this time, but I would like to hear from you if that causes you concern.
This will be a special class to me, since it is the last one I will confirm at Immanuel Joplin, and might be the last of my ministry. I have decided to take a fresh approach, emphasizing those questions which seem most troubling to many young Christians. You will notice this emphasis as you look over the class schedule for the year.
Each student will receive a copy of the most recent edition of Luther's Small Catechism, if they do not already have one, and will be given a workbook with the uninspiring title 30-Lesson Apologetics Study. Parents and grandparents are always welcome to join us, and a number who have a lengthy commute have done so regularly in the past.
May God bless your and your children, and may He remove this virus from our midst.
Pastor Mech
ONE YEAR ONLY: Confirmation Day for 8th Graders has been moved from Sunday, May 1 to Palm Sunday, April 20, 2022 — to accommodate Immanuel's 125th Anniversary Celebration.
Midweek Confirmation FAQs
When and where do the classes meet? Midweek Classes meet on Wednesday evenings during the school year from 6:45 to 8:00 pm. Pastor Mech's 7/8 class is in the Church Fellowship Hall.
Are parents required to attend the classes? Parents are encouraged to attend class with their grades 7/8 children. Your support and presence communicates to your child that their faith development is important to you. Parent participation enhances the learning too.
What will students be learning in class? Pastor Mech's 7/8 class uses Luther's Small Catechism with Explanation and the Bible to guide learners through a 2-year journey through the Six Chief Parts of the Catechism and the basic teachings of the Christian Faith.

The Ten Commandments
The Creed
The Lord's Prayer
The Sacrament of Holy Baptism
Confession
The Sacrament of the Altar

What do students need for class? 7/8 Confirmation students should bring a Bible, Catechism, and something to write with to class each week. Bibles and Catechisms are provided by the church. Looking to the class schedule, students should come to class with memory work prepared.
Isn't Wednesday evening Youth Meal Night too? Yes, it is. Youth in grades 6-12 and their friends are invited to come to the Immanuel Youth Center beginning at 5:45 pm for the Youth Meal.
Students will eat supper, actively connect with friends, and receive a devotional thought that launches them into their Confirmation classes at 6:45 pm. While grades 7/8 meet their parents for class, high schoolers stay in the Youth Center for their Bible Study. The evening ends for everyone at 8:00 pm.
What about weather? Does class ever get canceled? Occasionally, weather will prevent us from meeting. As a rule, if Immanuel's Martin Luther School is canceled for the day, we will not meet that evening for Midweek Classes or Youth Group. If weather is threatening later in the afternoon, check the local TV stations. If it's dangerous to drive, we encourage you to be safe rather than sorry.
What about Confirmation Day for 8th Graders? Confirmation Day is held on the first Sunday of May at the 10:30 am worship service. On the Friday before, confirmands and their families enjoy a banquet hosted by the Elders, located at the church. Eighth graders present their Confirmation Banners and give short speeches explaining their banner, confirmation verse, and what faith means to them.
Confirmation Schedule 2021/22
September
8 Apologetics and Worldview
15 Law and Gospel – Why do they matter?
22 Speaking the Truth and Defending the Faith
29 Did Jesus even exist?
October
6 Who is Jesus?
13 Did Jesus really die and rise again, and will He really return?
20 How do we know there is a God?
27 Should we trust the Bible? How did we get these Scriptures?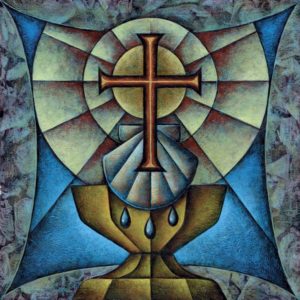 November
3 What do we know about who God is?
10 Creation? Evolution?
17 What about Adam and Eve?
Thanksgiving, Advent and Christmas Break
January
5 Is there evidence for the Flood? Is the OT God the NT God?
12 What is human life?
19 As a Christian, can I like science?
26 Why do bad things happen?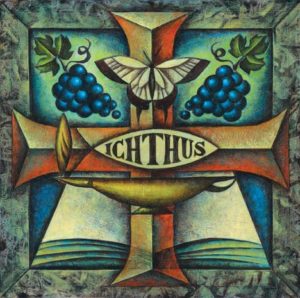 February
2 Angels and Demons, Ghosts and Aliens
9 Heaven, Hell, and Miracles
16 Who does God want me to be? What about marriage, sex, and all?
23 Defending the Faith
Lent and Easter Break (Ash Wednesday is March 2, Easter is April 17)
Palm Sunday, April 20  – Confirmation Sunday
---
Learn More