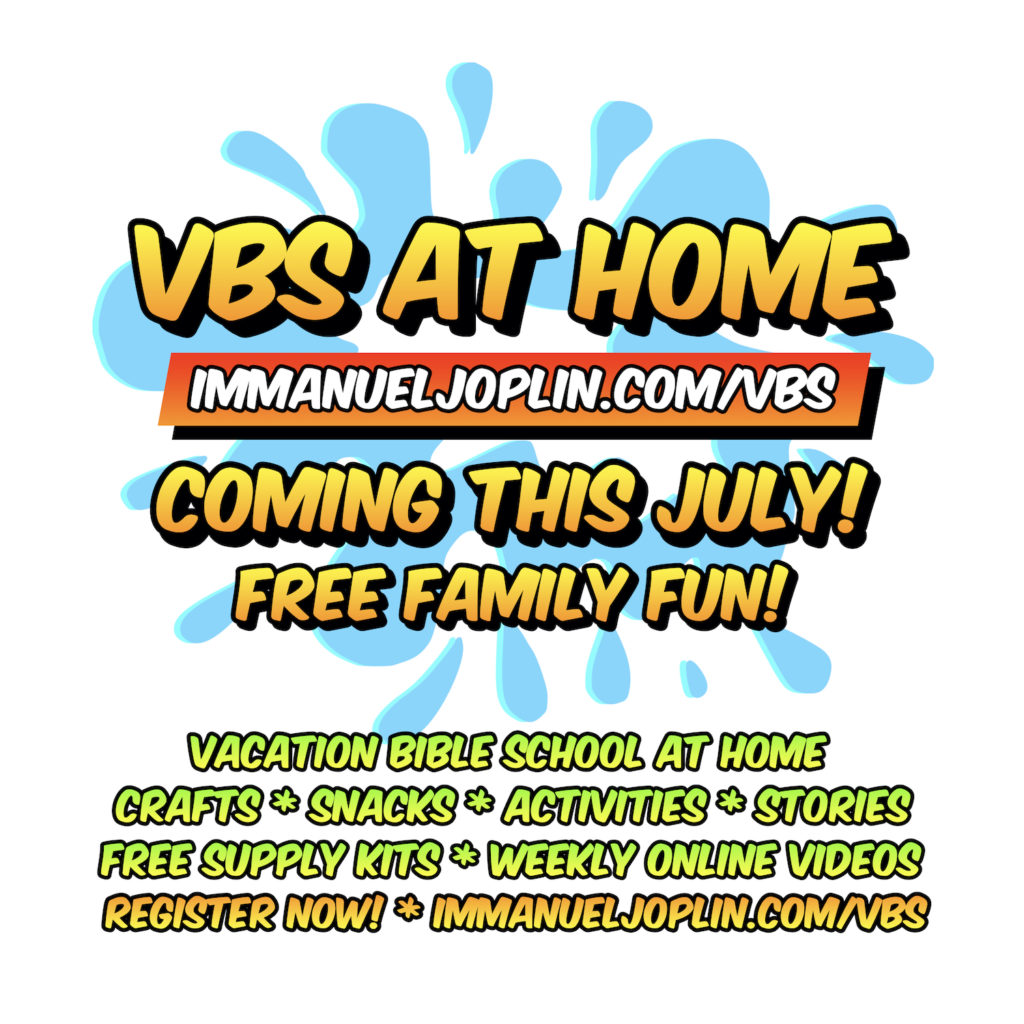 VBS At Home 2020
Let's face it… Kids and parents are bored and looking for something fun to do! COVID-19 has forced families, churches and communities to cancel many of the summer activities that we have looked forward to. Wouldn't it be nice to be rescued from our hardships and troubles—to get some of our summer back?
We have Good News for restless children and tired parents. In the midst of our Coronavirus concerns, we are Rescued! and Redeemed! by Jesus.
Be a part of Immanuel's free "VBS At Home" experience this July! Our at-home and online Vacation Bible School is easy and carefully-planned to encourage your family, feed young faith and remind us all that God's steadfast love endures forever.
VBS At Home — Vacation Bible School Details
Designed for families with children (toddlers through about 5th grade).
Five Stories for Five Weeks, beginning July 12.
Sunday evening LIVE broadcasts to introduce the Story of the Week.
Free VBS At Home Kits with supplies and instructions for crafts, snacks, family activities and more.
Videos and resources posted weekly — created by people from our church and school family.
Go at your own pace! VBS At Home weekly videos and resources will be posted and available anytime at immanueljoplin.com/vbs and on Immanuel's YouTube Channel.
Share your family's experience online! We look forward to seeing your social media posts with the hashtag #immanueljoplinVBS.
SIGN UP HERE FOR VBS!
Learn More