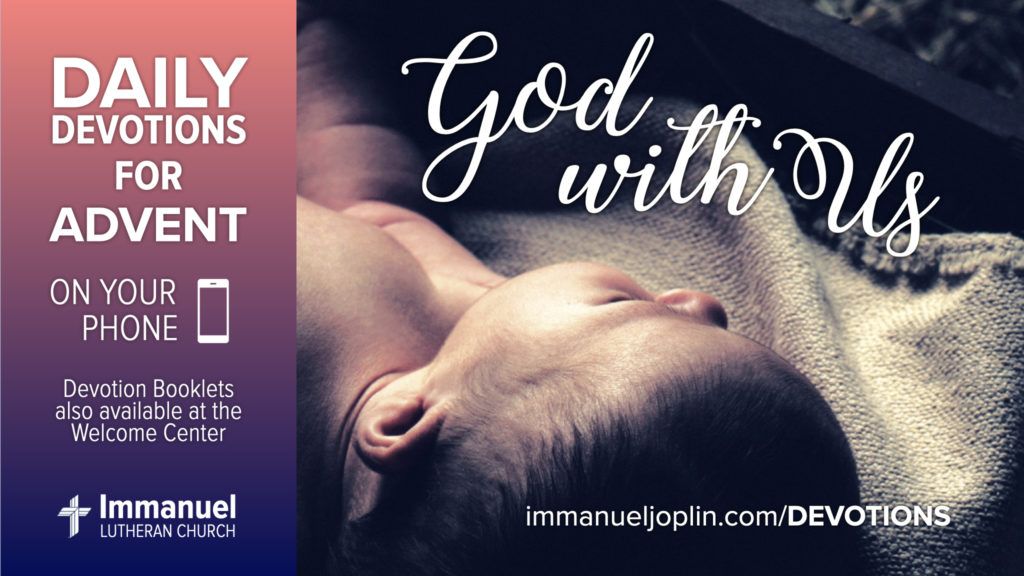 GRACED
Daily Devotion for Advent 2020 | Monday, December 7
In the sixth month the angel Gabriel was sent from God to a city of Galilee named Nazareth, to a virgin betrothed to a man whose name was Joseph, of the house of David. And the virgin's name was Mary. And he came to her and said, "Greetings, O favored one, the Lord is with you!" But she was greatly troubled at the saying, and tried to discern what sort of greeting this might be.

(Luke 1:26-29)
I'm fascinated by the way the angel greets Mary. In the English Standard Version, the translation goes, "Greetings, O favored one, the Lord is with you!" But Mary is an ordinary, humble girl, and this greeting confuses her. She is afraid.
The Greek for "O favored one" comes from the root word for "grace" or "favor." The ESV translation is not wrong, but it seems to me that "you who have been graced" is easier to grasp at a deep heart level. Mary has been graced—and who is giving the grace? The Lord, who is "with you."
Gabriel speaks the truth—the Lord is with Mary, first as a believer, and now, very soon, as a tiny baby within her body. Hewill not be separated from her. Jesus will take His own flesh and blood from hers, and she will be the source of His humanity. All of this is grace, a free gift from God.
We, too, are people who have been graced, just as Mary was. The Lord took on human flesh because He refuses to be separated from us broken, sinful human beings. He suffered, died, and rose again, so that we could become His "graced ones"—the people God is with forever.
Lord, be with me forever, and keep me with You. Amen.
Reflect & Discuss
Have you ever been separated from someone you love?
What price did Jesus pay to bring you back to Him? Why did He do it?
What does it mean to you, that the Lord is with you?
Brought to you in partnership with Lutheran Hour Ministries – lhm.org/advent
---
Learn More
---
About These Devos
GOD WITH US Advent Devotions 2020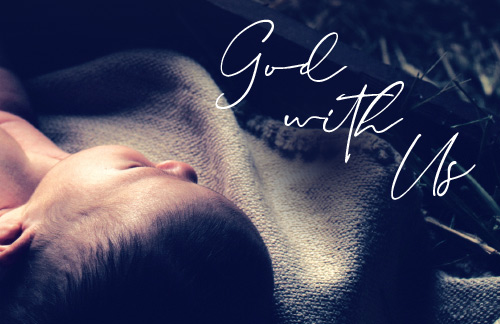 Christmas is a time for reflecting. We think of holidays past and the one that's upon us. As you read the messages of God With Us, consider the many ways that God is present in your life—through His Word, your loved ones, the fellowship of believers, Holy Communion, and more. His love for us is personal. He proved that in a Bethlehem manger—God's only Son born for all mankind, so that through the Christ Child we might know life with Him forevermore.
Lutheran Hour Ministries (LHM) is a Christian outreach ministry supporting churches worldwide in its mission of Bringing Christ to the Nations—and the Nations to the Church.