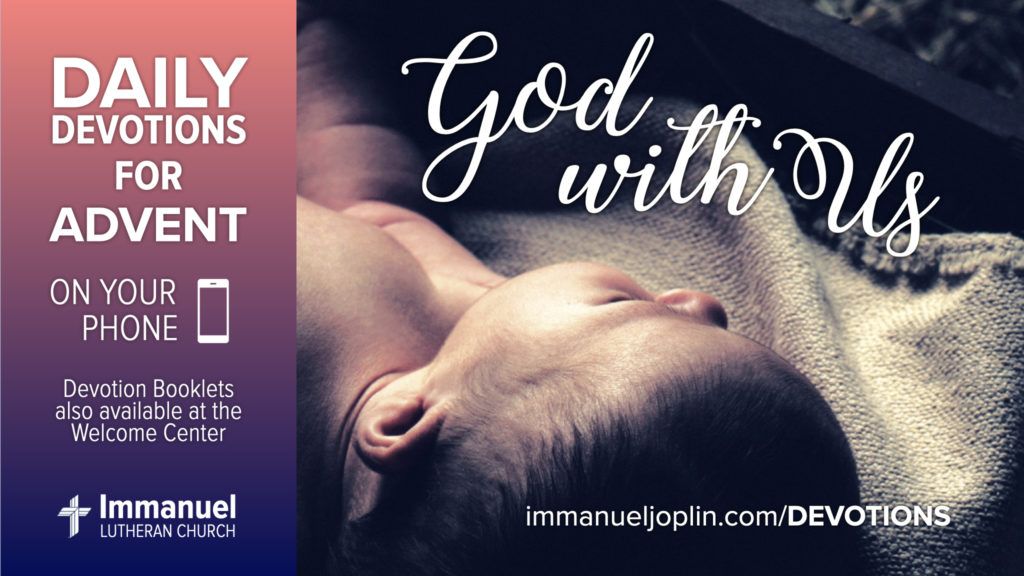 Caring For Our Needs
Daily Devotion for Advent 2020 | Wednesday, December 9
And the angel answered her, "The Holy Spirit will come upon you, and the power of the Most High will overshadow you; therefore the Child to be born will be called holy—the Son of God. And behold, your relative Elizabeth in her old age has also conceived a son, and this is the sixth month with her who was called barren. For nothing will be impossible with God." And Mary said, "Behold, I am the servant of the Lord; let it be to me according to your word." And the angel departed from her.

(Luke 1:35-38)
It's interesting how Gabriel just volunteers that information about Mary's cousin and her miracle pregnancy. Mary didn't ask God for a sign—but she got one, nevertheless.
She got more than that—she got a pretty strong hint on what her next steps should be. Elizabeth is pregnant? Why, what a great time to visit! As a strong young woman, Mary would be able to help Elizabeth around the house during the difficult last months of pregnancy. She herself would have a safe place to stay as she adjusted to her own miracle—and any morning sickness that might have come with it!
This is the kind of God we have—One who understands the fears and confusion we have, whether we say it or not. He provides for those needs, too, even before we know what to ask for. And that is no surprise, because this is the God who sent us His only Son Jesus to be our Savior—to be Immanuel, "God with us," no matter what we are facing.
Father, help me to see how You care for me in my daily life. Amen.
Reflect & Discuss
How do you feel when your life changes in a major way?
What do you do to cope with worry and confusion?
Tell a story about how God provided for you when you faced a difficult time.
Brought to you in partnership with Lutheran Hour Ministries – lhm.org/advent
---
Learn More
---
About These Devos
GOD WITH US Advent Devotions 2020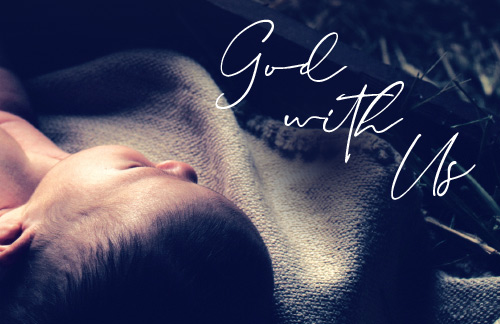 Christmas is a time for reflecting. We think of holidays past and the one that's upon us. As you read the messages of God With Us, consider the many ways that God is present in your life—through His Word, your loved ones, the fellowship of believers, Holy Communion, and more. His love for us is personal. He proved that in a Bethlehem manger—God's only Son born for all mankind, so that through the Christ Child we might know life with Him forevermore.
Lutheran Hour Ministries (LHM) is a Christian outreach ministry supporting churches worldwide in its mission of Bringing Christ to the Nations—and the Nations to the Church.