On A Schedule
Daily Devotion for Advent 2019 | Monday, December 9
In the sixth month the angel Gabriel was sent from God to a city of Galilee named Nazareth, to a virgin betrothed to a man whose name was Joseph, of the house of David. And the virgin's name was Mary.

Luke 1:26-27
I love the way this passage starts: "In the sixth month the angel Gabriel was sent from God …" I have an absurd picture in my mind, of Gabriel counting the months of Elizabeth's pregnancy on his fingers, and then hearing God say, "Time to go." I know it's childish, but it reminds me how closely God watches over our lives—even when it looks like He's not paying any attention at all.
Because we often feel that way, don't we? We look around at our ordinary lives and find it hard to believe that the Creator of the universe could be bothered to keep track of us, much less be interested. Or if we are suffering through grief or pain, we may feel abandoned— even deliberately abandoned by God. Where is He?
Against our feelings, the Bible tells us that God is in fact watching over us—far more closely than we may give Him credit for. "Even the hairs of your head are all numbered," says Jesus (Matthew 10:30). "Can a woman forget her nursing child, that she should have no compassion on the son of her womb? Even these may forget, yet I will not forget you. Behold, I have engraved you on the palms of My hands," says God (Isaiah 49:15-16a).
Indeed, He has done this literally. As God come into the world in human flesh, Jesus bears our marks on His very hands—the nail marks of His crucifixion, the guarantee of the great love He has for us. Even now that He has risen from the dead, He still carries those marks. Truly, He will never forget us, and never overlook us.
Dear Lord, help me to truly grasp and believe that You came into this world for me—me personally. Amen.
Reflect & Discuss
1. Do you ever feel overlooked or forgotten? When?
2. What kinds of things tell you that someone is truly paying attention to you—truly loving you?
3. When you feel lonely and insignificant, what do you do to remind yourself of God's loving attention?
Brought to you in partnership with Lutheran Hour Ministries – lhm.org/advent
Learn More
About These Devos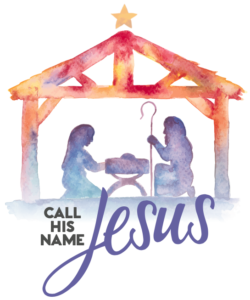 CALL HIS NAME JESUS Advent Devotions 2019
Foretold by the prophets and announced by angels, Jesus' birth is the fulfillment of divine promises. The events of Christmas have God's fingerprints all over them. At just the right time, He brought His Son into this world to redeem us. In Call His Name Jesus, we see how God is ever-present in our lives—so much so that His Son became one of us to bring us back to Himself.
Lutheran Hour Ministries (LHM) is a Christian outreach ministry supporting churches worldwide in its mission of Bringing Christ to the Nations—and the Nations to the Church.