Call Him Jesus
Daily Devotion for Advent 2019 | Sunday, December 22
(The angel said) "Joseph, son of David, do not fear to take Mary as your wife, for that which is conceived in her is from the Holy Spirit. She will bear a Son, and you shall call His Name Jesus, for He will save His people from their sins."

Matthew 1:20b-21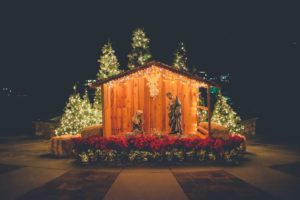 "Do not fear," the angel says to Joseph. Do not fear to take Mary as your wife, in spite of the problems that will come with that. Don't be afraid of the gossip—the people who will doubtless decide that you are the one who got her pregnant prematurely—the people who will whisper behind their hands that maybe there was somebody else. Don't be afraid.
But there must have been more than that. Don't be afraid to bring Mary home as your wife, even though you are about to begin a marriage like no other marriage in history—one which will be overshadowed from the beginning by the coming of the Son of God. Don't be afraid, even though this baby will be God incarnate—even though raising Him is beyond imagination—even though He will have enemies right and left, and they will break your heart. Don't be afraid.
Don't be afraid, because "She will bear a Son, and you shall call His Name Jesus, for He will save His people from their sins." Take courage and bring Mary home as your wife, because with her comes Jesus, and He is God-with-you. Neither of you will be alone. God Himself is with you in this unborn baby. Don't be afraid.
This baby is your Savior—the One who will rescue you and all people from the power of death and the devil. God has heard the cries of the human race, and He has come to save us. And you will call Him Jesus, which means "the Lord is Savior."
Don't be afraid. Jesus is for you.
Dear Jesus, thank You for coming to be my Savior—and the Savior of all the world. Amen.
Reflect & Discuss
What would scare you the most about the life Joseph was facing, if it were you in his place?
What does the word "Savior" mean to you?
What are you afraid of right now? How is Jesus helping you with it?
Brought to you in partnership with Lutheran Hour Ministries – lhm.org/advent
Learn More
About These Devos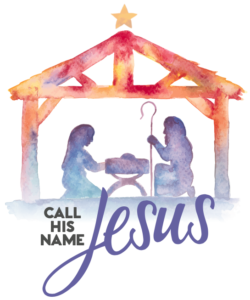 CALL HIS NAME JESUS Advent Devotions 2019
Foretold by the prophets and announced by angels, Jesus' birth is the fulfillment of divine promises. The events of Christmas have God's fingerprints all over them. At just the right time, He brought His Son into this world to redeem us. In Call His Name Jesus, we see how God is ever-present in our lives—so much so that His Son became one of us to bring us back to Himself.
Lutheran Hour Ministries (LHM) is a Christian outreach ministry supporting churches worldwide in its mission of Bringing Christ to the Nations—and the Nations to the Church.