In-Home Summer Youth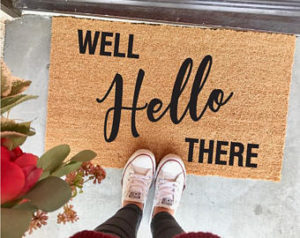 Six different times this summer, Immanuel Youth will gather at the Glaskey house for Food-Friends-Faith time. All 6th-12th graders are invited to come and enjoy some time relaxing and catching up with friends on the patio, in the yard, and around the couch. We'll savor a variety of summertime snacks and grow together in faith too. Bring a friend!
Our Summer Youth Study series will begin to take us through the Bible's New Testament, starting with the Gospels of Matthew, Mark, Luke, and John. Bring a Bible with you if you can!
The dates for our in-home get-togethers are:
Wed, June 6 — 7 to 9pm
Wed, June 20 — 7 to 9pm
Wed, July 11 — 7 to 9pm
Wed, July 18 — 7 to 9pm
Wed, August 1 — 7 to 9pm
Wed, August 8 — 7 to 9pm
The Glaskey Family lives just a few minutes away from church. We hope to see you there, Immanuel Youth and friends!
Want to know more about Student Ministry at Immanuel? Contact us at (417) 624-0333.