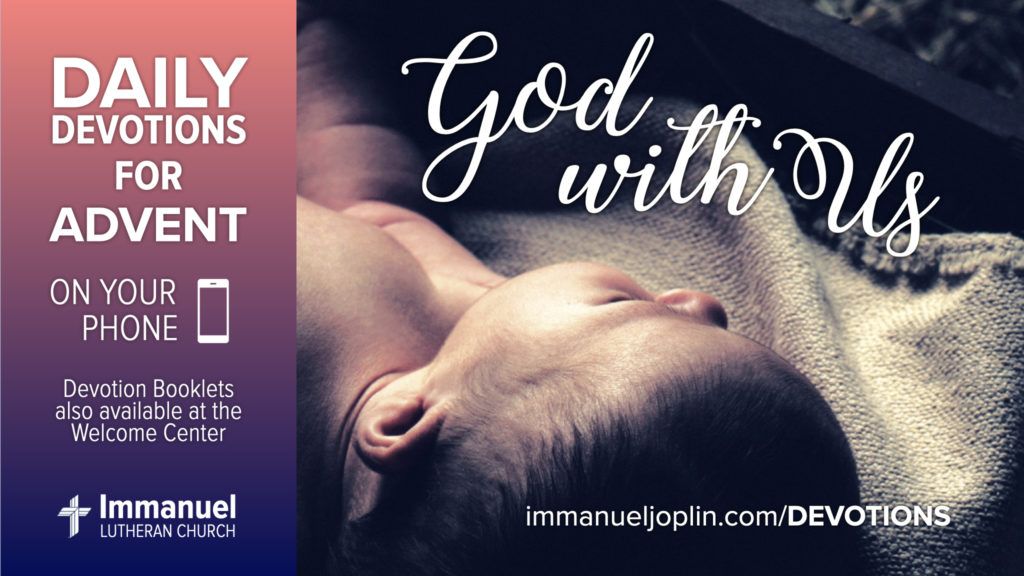 SON OF DAVID
Daily Devotion for Advent 2020 | Monday, December 21
But as he considered these things, behold, an angel of the Lord appeared to him in a dream, saying, "Joseph, son of David, do not fear to take Mary as your wife, for that which is conceived in her is from the Holy Spirit. She will bear a Son, and you shall call His Name Jesus, for He will save His people from their sins."

(Matthew 1:20-21)
I wonder if Joseph ever had trouble accepting his place in the whole Christmas story. If Mary wanted to ask, "Are you sure you've got the right girl?" she had the proof of God's choice in her own body, in her pregnancy. But Joseph? He had dreams. And those are a bit harder to hang on to when doubts come into your mind.
Maybe that's why the angel addressed him as "Joseph, son of David." Long ago, God promised King David that the Messiah would come from his family: "I will raise up your offspring after you, who shall come from your body. … I will establish the throne of his kingdom forever. I will be to him a father, and he shall be to me a son" (2 Samuel 7:12b, 13b-14a).
If Joseph was going to be the legal father of the Messiah, he needed to be a son of David—and he was. God picked Joseph as surely as He picked Mary. Joseph could lean on that promise if he ever had doubts.
God has picked you, too, and sealed it with a promise: "Everyone who believes that Jesus is the Christ has been born of God" (1 John 5:1a). You are God's forever, through the loving work of Jesus your Savior, who died and rose for you.
Dear Father, thank You for choosing me to be Your own. Amen.
Reflect & Discuss
Why do you think God chose dreams to speak to Joseph?
Is it ever hard for you to trust that God has chosen you?
If so, what do you do when such doubts trouble you?
Brought to you in partnership with Lutheran Hour Ministries – lhm.org/advent
---
Learn More
---
About These Devos
GOD WITH US Advent Devotions 2020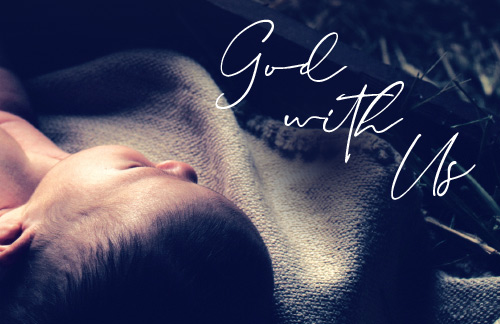 Christmas is a time for reflecting. We think of holidays past and the one that's upon us. As you read the messages of God With Us, consider the many ways that God is present in your life—through His Word, your loved ones, the fellowship of believers, Holy Communion, and more. His love for us is personal. He proved that in a Bethlehem manger—God's only Son born for all mankind, so that through the Christ Child we might know life with Him forevermore.
Lutheran Hour Ministries (LHM) is a Christian outreach ministry supporting churches worldwide in its mission of Bringing Christ to the Nations—and the Nations to the Church.