Keeping Promises
Daily Devotion for Advent 2019 | Wednesday, December 4
All this took place to fulfill what the Lord had spoken by the prophet: "Behold, the virgin shall conceive and bear a Son, and they shall call His Name Immanuel" (which means, God with us).

Matthew 1:22-23
Back in the late 1970s, my future husband was in a prison camp in Vietnam with a friend of his, Ben. Ben was a jeweler, and he promised that one day, if they both survived, he would make the rings for my husband's marriage.
Nearly 20 years later they met again in Southern California, where both had come as refugees. My husband and I were newly engaged, and Ben did keep his promise—and I remember the story whenever I look at my beautiful rings.
Why do we find these stories satisfying? I think because they remind us that someone is in control of the history of the world—that it isn't all accident and the march of time. And that is exactly what God's promise through the prophet Isaiah does for us as well, but in a much greater way—it reminds us that God has the world under control, and it will come to a happy ending, in time.
"A virgin shall conceive"—that's what Isaiah told grouchy king Ahaz in chapter 7. Hundreds of years after both men were dead, God kept His promise, sending His Son Jesus into the womb of a virgin named Mary. A promise made—and kept. A reminder that the course of history is still under the control of a good and loving God. And He will keep all His promises, even the most unbelievable—even the most personal. "I will forgive your sins … I will make you My own … I will give you life forever in Jesus' Name," says the Lord. Thanks be to God!
Holy Father, thank You that we can always trust Your promises, and not even one will go unfulfilled. Amen.
Reflect & Discuss
When did someone make a promise to you and keep it? How did you feel?
Why do people consider it so important to keep their promises?
Which promise of God means the most to you right now?
Brought to you in partnership with Lutheran Hour Ministries – lhm.org/advent
Learn More
About These Devos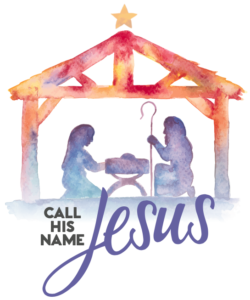 CALL HIS NAME JESUS Advent Devotions 2019
Foretold by the prophets and announced by angels, Jesus' birth is the fulfillment of divine promises. The events of Christmas have God's fingerprints all over them. At just the right time, He brought His Son into this world to redeem us. In Call His Name Jesus, we see how God is ever-present in our lives—so much so that His Son became one of us to bring us back to Himself.
Lutheran Hour Ministries (LHM) is a Christian outreach ministry supporting churches worldwide in its mission of Bringing Christ to the Nations—and the Nations to the Church.