Only Jesus
Daily Devotion for Lent | Monday, March 11
And when they lifted up their eyes, they saw no one but Jesus only.

Matthew 17:8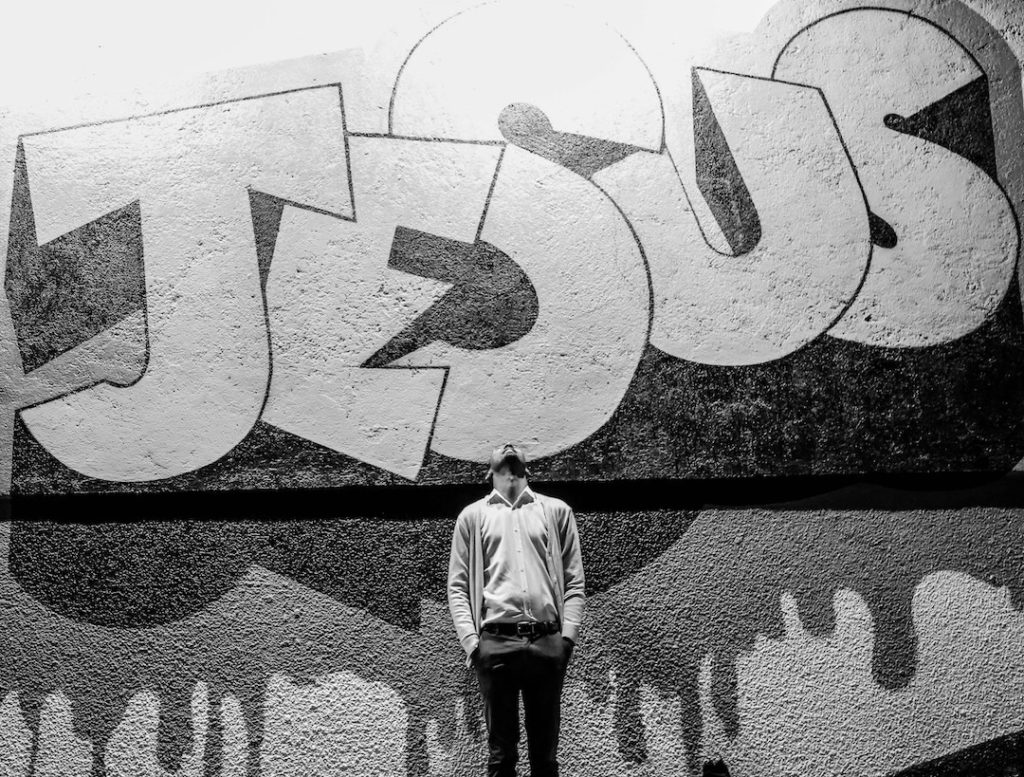 As Moses and Elijah stood on that mountaintop with Jesus, they stood for the whole Old Testament—the Law and the Prophets combined. And they were talking to Jesus about His "departure," as Luke calls it—his death, which would shortly happen at Jerusalem. Both men had spent their lives pointing people to the one true God. Now, hundreds of years after their earthly lives, they came one last time to serve as witnesses to the Savior promised for so many years throughout the Old Testament.
We don't know how Peter, James and John recognized them for who they were. Surely they weren't wearing name tags! And yet they did recognize them—and Peter was foolish enough to propose building three shelters, one for each of them—Moses, Elijah and Jesus.
Poor silly Peter! It sounds like he thought he was honoring Jesus by placing Him on the same level with those ancient heroes of the faith, Moses and Elijah. He did not yet recognize that, great as the two visitors were, Jesus was and is someone even greater—God's own Son. God the Father corrected that mistake immediately: "This is My Son, My Chosen One; listen to Him!" And after that, they saw Jesus only.
Moses and Elijah would be the first to tell us—keep your eyes on Jesus. Jesus is the one who matters—not any prophet or lawgiver, not any pastor or church leader, however great and holy they may be. What we see in such people is a shadow, a reflection—Jesus' own light shining through them. For that we honor and love our leaders. But Jesus has our hearts—because He is the Son of God, who loved us, and gave Himself for us. No one could love us more.
THE PRAYER
Father, keep our eyes focused on Your Son, Jesus. Amen.
REFLECTION QUESTIONS
Have you ever been tempted to honor someone more highly than you ought?
Who is a person you see Jesus' light shining through?
What are aspects of your life that you reserve for God alone?
Brought to you in partnership with Lutheran Hour Ministries – lhm.org/lent
Learn More
About These Devos
PEOPLE OF THE PASSION Lenten Devotions 2019
Centuries before Christ, God was preparing the way for His Son's arrival. From mankind's original sin through the children of Israel's on-again, off-again obedience, God was faithful, honoring His promise to Eve (Genesis 3:15), which first pointed to Jesus. In People of the Passion, we see God working through the lives of ordinary people to achieve His ultimate aim: our salvation. There are prophets, priests, and kings, servants, soldiers, and civilians—each with a role in the high drama of Christ's passion. Readers may see themselves in some of these people—ordinary individuals who, like us, need a Savior.
Lutheran Hour Ministries (LHM) is a Christian outreach ministry supporting churches worldwide in its mission of Bringing Christ to the Nations—and the Nations to the Church.