Wasted Or Not?
Daily Devotion for Lent | Wednesday, February 28, 2018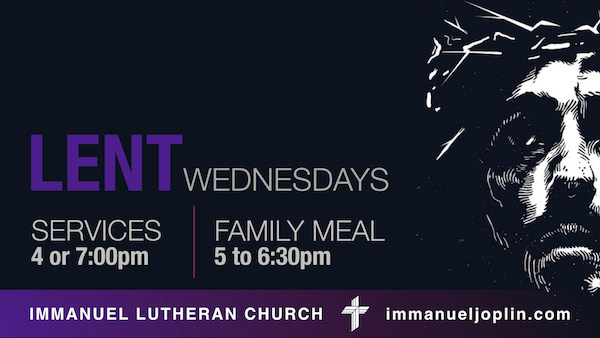 Read Mark 14:3-11.
And while He was at Bethany in the house of Simon the leper, as He was reclining at table, a woman came with an alabaster ask of ointment of pure nard, very costly, and she broke the ask and poured it over His head. (Mark 14:3)
My grandmother once gave me a tiny jar of expensive solid perfume from Greece. To get the fragrant ointment out, you had to reach in with your smallest finger. But Mary's stone flask would have had a long, thin neck, and the only way to reach the ointment was to break the alabaster. Mary didn't hesitate. For Jesus? Anything.
That wasn't the attitude of some people watching, though. Judas in particular complained. Why waste something so costly on Jesus? If you winced just now, you see the problem.
There will always be people who think that anything costly is wasted on God—and they're not thinking just about ointment. "Why waste your life on Jesus?" they ask. "You only live once. Make money, party hard, and enjoy your life. Jesus asks too much of His followers. Don't break your heart, don't waste your love, on a God like that."
They are right to say He asks a lot of us. "Forgive and you will be forgiven," He says. "Love your enemies and pray for those who persecute you, so that you may be sons of your Father who is in heaven" (see Luke 6:37; Matthew 5:44-45). And finally, "Come, follow Me"—all the way to the cross. For "if anyone serves Me, he must follow Me; and where I am, there will My servant be also" (John 12:26a).
Loving Jesus is costly, yes, but it is worth it. For this is the One who broke—not an alabaster flask, but His own body, in order to rescue us from death and all evil. Who can calculate the love involved in that sacrifice? Mary's ask is nothing to it. "Greater love has no one than this, that someone lay down his life for his friends. You are My friends if you do what I command you" (John 15:13-14).
This world is bound to break our hearts. It's impossible to escape that fate when sin and death are in the picture. But if they must break, let's not waste it. Let's make that sacrifice at the feet of the One who loves us.
THE PRAYER: Dear God, when my heart is breaking, be close to me. Use that situation for my help and Your glory. Amen.
Brought to you in partnership with Lutheran Hour Ministries – lhm.org/lent
Learn More
About These Devos
SILENT WITNESSES Lenten Devotions 2018
For Christians, the season of Lent is marked by deep reflection on the appearance of the Savior and, naturally, what His life, suffering, death, and resurrection mean for our lives now. God's human involvement in our world is a perfect example of His intimate love for us. He spared nothing to make Himself known to us—a fact that proclaims in no uncertain terms how "God so loved the world." In Silent Witnesses, readers will note both the majestic—and mundane—aspects of the Gospel accounts: stories telling how God in His infinite power came down and "has spoken to us by His Son."
Lutheran Hour Ministries (LHM) is a Christian outreach ministry supporting churches worldwide in its mission of Bringing Christ to the Nations—and the Nations to the Church.