POWERwalk Sermon
Rev. Greg Mech | June 9, 2018 | Saturday Night Service | 6:00 pm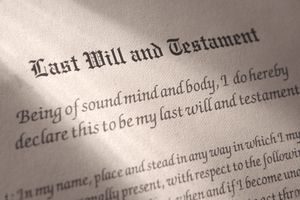 "2 Timothy" Power Walk 2.40
Song – Who Am I
2 Timothy 1:9-10
Pastor: God saved us and called us to a holy calling, not because of our works but because of his own purpose and grace, which he gave us in Christ Jesus before the ages began, and which now has been manifested through the appearing of our Savior Christ Jesus, who abolished death and brought life and immortality to light through the gospel,
Song – 10,000 Reasons
2 Timothy 2:14-17a
Pastor: [Do] not to quarrel about words, which does no good, but only ruins the hearers. Do your best to present yourself to God as one approved, a worker who has no need to be ashamed, rightly handling the word of truth. But avoid irreverent babble, for it will lead people into more and more ungodliness, and their talk will spread like gangrene.
Psalm 40
Reader 1: I waited patiently for the Lord;
 he inclined to me and heard my cry. 
2 He drew me up from the pit of destruction, out of the miry bog,
and set my feet upon a rock, making my steps secure.
 3 He put a new song in my mouth,
 a song of praise to our God.
 Many will see and fear, and put their trust in the Lord.
People: 4 Blessed is the man who makes the Lord his trust,
who does not turn to the proud,
 to those who go astray after a lie!
Reader 2: 5 You have multiplied, O Lord my God,
 your wondrous deeds and your thoughts toward us; none can compare with you!
I will proclaim and tell of them,
 yet they are more than can be told.
Reader 3: 6 In sacrifice and offering you have not delighted,
 but you have given me an open ear. 
Burnt offering and sin offering you have not required.
People: 7 Then I said, "Behold, I have come;
 in the scroll of the book it is written of me:
 8 I delight to do your will, O my God;
 your law is within my heart."
Pastor: 9 I have told the glad news of deliverance in the great congregation;
 behold, I have not restrained my lips, as you know, O Lord.
 10 I have not hidden your deliverance within my heart;
 I have spoken of your faithfulness and your salvation; 
I have not concealed your steadfast love and your faithfulness
 from the great congregation.
Reader 1: 11 As for you, O Lord, you will not restrain your mercy from me;
 your steadfast love and your faithfulness will ever preserve me!
Reader 2: 12 For evils have encompassed me beyond number;
Reader 3: my iniquities have overtaken me, and I cannot see;
they are more than the hairs of my head;
 my heart fails me.
People: 13 Be pleased, O Lord, to deliver me!
 O Lord, make haste to help me!
Reader 1: 14 Let those be put to shame and disappointed altogether
 who seek to snatch away my life;
Reader 2: let those be turned back and brought to dishonor
 who delight in my hurt!
Reader 3: 15 Let those be appalled because of their shame
 who say to me, "Aha, Aha!"
People: 16 But may all who seek you rejoice and be glad in you;
 may those who love your salvation say continually, "Great is the Lord!"
2 Timothy 2:22-26
Reader 1: So flee youthful passions and pursue righteousness, faith, love, and peace, along with those who call on the Lord from a pure heart. Have nothing to do with foolish, ignorant controversies; you know that they breed quarrels. And the Lord's servant must not be quarrelsome but kind to everyone, able to teach, patiently enduring evil,  correcting his opponents with gentleness. God may perhaps grant them repentance leading to a knowledge of the truth, and they may come to their senses and escape from the snare of the devil, after being captured by him to do his will.
2 Timothy 3:1-5
Reader 2: In the last days there will come times of difficulty. For people will be lovers of self, lovers of money, proud, arrogant, abusive, disobedient to their parents, ungrateful, unholy, heartless, unappeasable, slanderous, without self-control, brutal, not loving good, treacherous, reckless, swollen with conceit, lovers of pleasure rather than lovers of God, having the appearance of godliness, but denying its power. Avoid such people.
2 Timothy 3:12—4:5
Reader 3: Indeed, all who desire to live a godly life in Christ Jesus will be persecuted, while evil people and impostors will go on from bad to worse, deceiving and being deceived.
Reader 1: But as for you, continue in what you have learned and have firmly believed, knowing from whom you learned it and how from childhood you have been acquainted with the sacred writings, which are able to make you wise for salvation through faith in Christ Jesus.
People: All Scripture is breathed out by God and profitable for teaching, for reproof, for correction, and for training in righteousness, that the man of God may be competent, equipped for every good work.
Pastor: I charge you in the presence of God and of Christ Jesus, who is to judge the living and the dead, and by his appearing and his kingdom: preach the word; be ready in season and out of season; reprove, rebuke, and exhort, with complete patience and teaching.
Reader 2: For the time is coming when people will not endure sound teaching, but having itching ears they will accumulate for themselves teachers to suit their own passions, and will turn away from listening to the truth and wander off into myths.
Reader 3: As for you, always be sober-minded, endure suffering, do the work of an evangelist, fulfill your ministry.
Song – Blessed Be Your Name
Sermon, Prayers and Blessing
2 Timothy 2:8, 11–13
Pastor: Remember Jesus Christ, risen from the dead, the offspring of David. This is the Gospel I preach.
Men: Here is a trustworthy saying:
If we have died with him, we will also live with him;
if we endure, we will also reign with him;
if we deny him, he also will deny us;
Women: if we are faithless, he remains faithful—
for he cannot deny himself.
Song – The Gospel (Ryan Stevenson)
Scripture quotations are from The Holy Bible, English Standard Version, copyright © 2001 by Crossway Bibles, a division of Good News Publishers. Used by permission. All rights reserved. Created by Lutheran Service Builder © 2006 Concordia Publishing House. CClI License # 11356333
Learn More